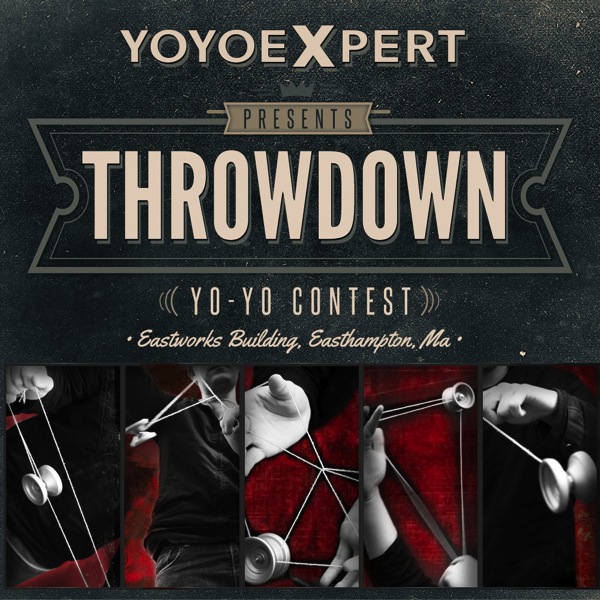 YoYoExpert is proud to present the
FIRST THROWDOWN Yo-Yo Contest
to be held right here at Eastworks in Easthampton Massachusetts!
---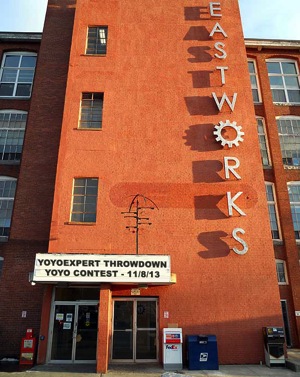 ---
WHEN:
November 8th, 2013 6PM to 9PM
---
WHERE:
Inside Eastworks Building, Easthampton, MA
Across from RIFFS Restaurant
---
COST:
FREE to COMPETE or ATTEND!
---
COMPETE:
We will be having a 1 Minute Freestyle Division for ALL SKILL LEVELS broken into THREE Age Groups:10 and Under. 11 to 17. and 18+. Please bring iPODS with music ready. If you have a question please contact us at Contact@YoYoExpert.com.
There will also be a Beginner division on the side of the room. Same rules from the Massachusetts State Yo-Yo Contest – see this page: http://mastates.com/beginner/