Hspin released the Good and Evil series in the early 2000's and quickly made a second, a third, and then this one right here – The Good & Evil 4!
There were many special editions of the G&E4, but the Heart of Gold edition has to be one of our favorites! Half red and half black with cool engravings, a smooth finish, and individually numbered for you collectors.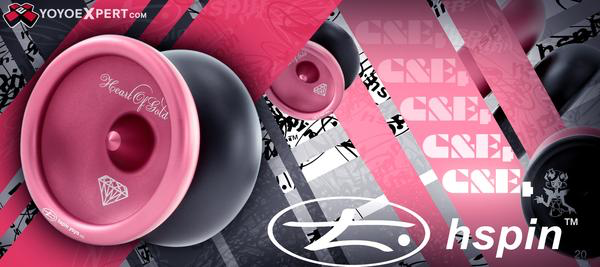 The G&E4 has a comfortable organic profile and measures in a little on the larger side. The large size gives it an excellent stability and spin time for a monometal organic throw. Fitted with a D bearing and Hspin silicone pads, the Good & Evil 4 is a throwback that still holds up to todays standards of play!