We are proud to be the first store to introduce the all NEW THROW Card game by YoYoSkills.com!
http://shop.yoyoexpert.com/product/777/THROW%21-Yo-Yo-Card-Game
This is the FIRST EVER modern yo-yo related Card Game! Initially released at the National Yo-Yo Contest in Chico California it is now available to everyone!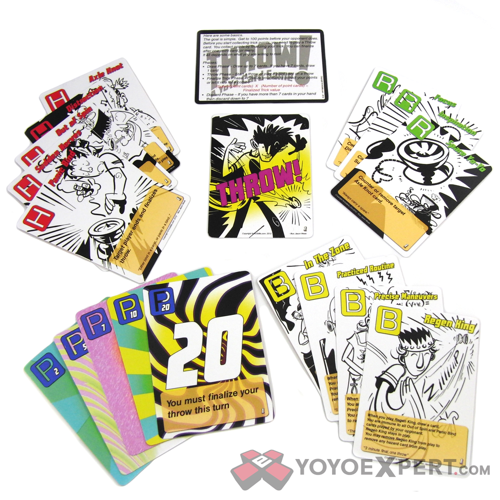 Find it at the link above and learn how to play from the video featured on the page! Get ready to THROW!
THROW! Card Game AVAILABLE HERE!
#yoyodrop