CHECK THIS OUT! WERRD BAGS HAVE ARRIVED!
The all new Werrd Yo-Yo Bag is here – the first yo-yo bag to feature a huge laptop pocket and custom compartment to bring your yo-yos around safely and in style!
This is a high quality bag built to really hold up to wear and tear and everyday use. The WERRD logo is featured on the front of the bag and the strap on a cool rubber 3D patch. The CUSTOM yo-yo compartment features cut foam to fit up to 9 yo-yos safely. Yo-Yo compartment zips completely shut to keep them safe while traveling!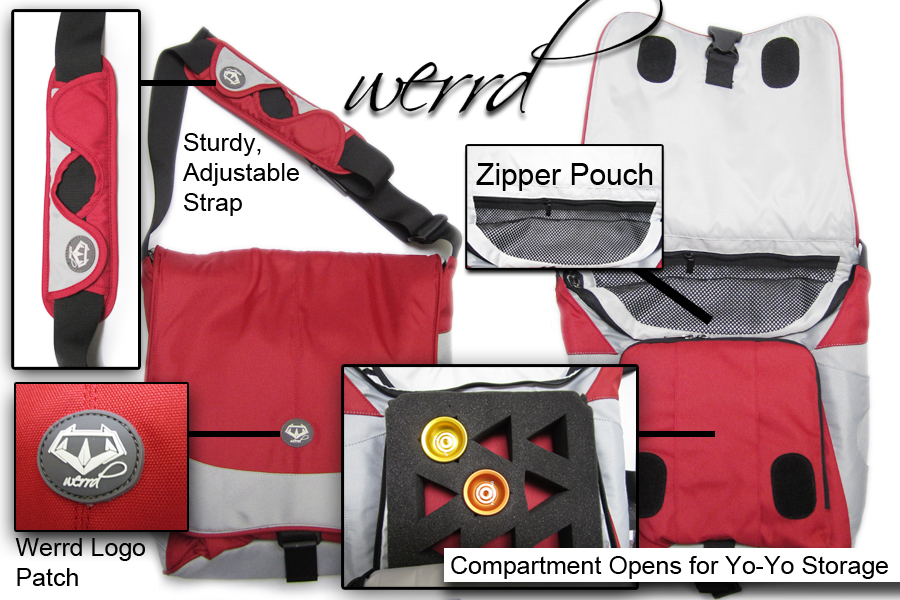 More Werrd product coming in soon too! Keep your eye on the WERRD page!