Tal Mordoch rolled into the European Yo-Yo scene like a thunderstorm! He won a championship title after competing in the European Yo-Yo Competition just three times and with his new signature yo-yo in hand he successfully defended his title this year. The Orbital!
The Orbital has a 7075 aluminum body with stainless steel rings that give it a perfect balance for competition tricks. Tal wanted a signature yo-yo made specifically for stability and long spins and that's what the Orbital delivers! This yo-yo is a powerhouse, the bi-metal design keeps it fast and maneuverable on the string while still holding spin through long combos.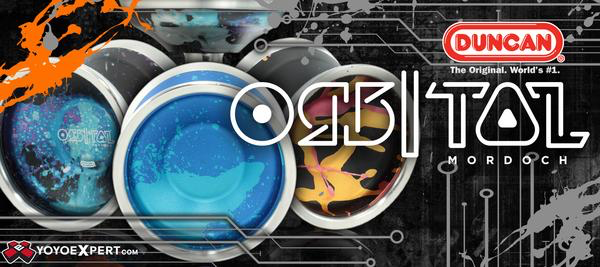 Geared for optimal performance with every throw, the new Tal Mordoch signature Orbital is a yo-yo worthy of a champion!