The original evil is back! MonkeyfingeR Design is breathing some new life into the yo-yo that started it all – The Evil-Yo! With a new modern design and some killer color ways, we are proud to present the 2Evil!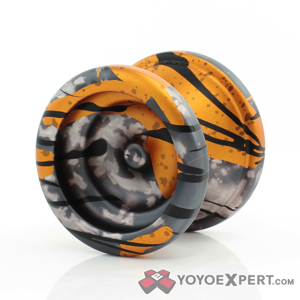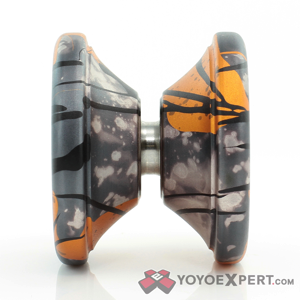 The 2Evil has some of the the same unique design elements you might recognize from the original Evil-Yo, but once you throw it you'll feel a completely new monster on the end of your string! MonkeyfingeR completely rethought the weight distribution to give the new 2Evil excellent spin time and stability without sacrificing that fun undersized speed and maneuverability that the Evil-Yo was known for.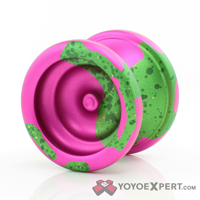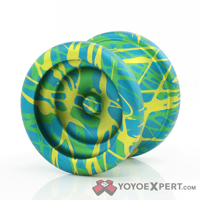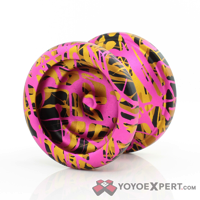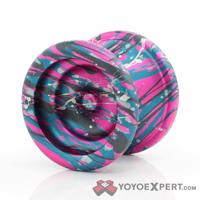 The smaller size and unique curved h-shape design of the 2Evil give it a really fun feel and with the more competitive weight distribution this yo-yo is a real player!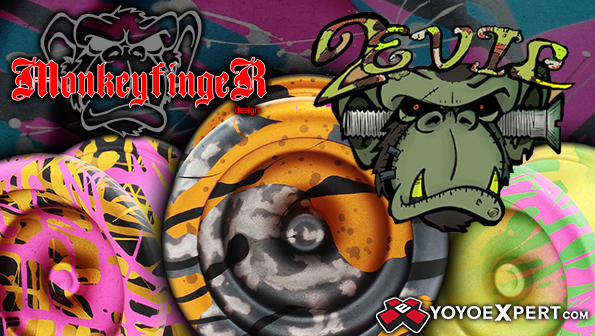 Every 2Evil is fitted with Monkey Snot Silicone, a Centering Bearing and comes with a protective cloth pouch, 2 MonkeyfingeR Vines, and a few other goodies in the box. And holding true to the MFD ways, these are available in some amazing colorways that you just can't pass up!
Releases Feb 9th @ 8PM EST!