Fixed axle play continues to become more popular in our modern yo-yo world!
With fixed axle not only are you mastering what is truly the 'classic yo-yo' but you can look good doing it with these beautiful wooden yo-yos from the Hildy Brothers.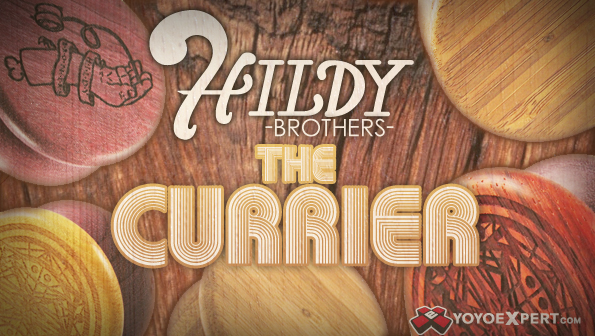 The Hildy Brothers are a group of brothers, Brent, Jon, and Luke, from Virginia who all share a passion for woodworking, design, photography, and of course – yo-yos. They consider themselves to be "Modern Vagabonds" and that is exactly who they make these beautifully carved yo-yos for.
The all wooden, hand turned, American made, Currier is the first Hildy Bros yo-yo available here at YoYoExpert, and it has the perfect no-frills design. Using different and unique woods like purple heart, walnut, maple, or bamboo (just to name a few) really gives these yo-yos a classic and refined look. And each Hildy Brothers yo-yo has a solid Maple axle for great spin on a fixed axle yo-yo, throw after throw.