Thank you to everyone who purchased one of the yo-yos we had available for Breast Cancer Awareness!
We had YoYoJam Classics donated by YoYoJam along with an older ProJam we had purchased years passed that we uncovered in our warehouse! The YoYoJam Classics still available but 'almost' gone – if you want to pick one up find them here.
In total we made a donation of $1350!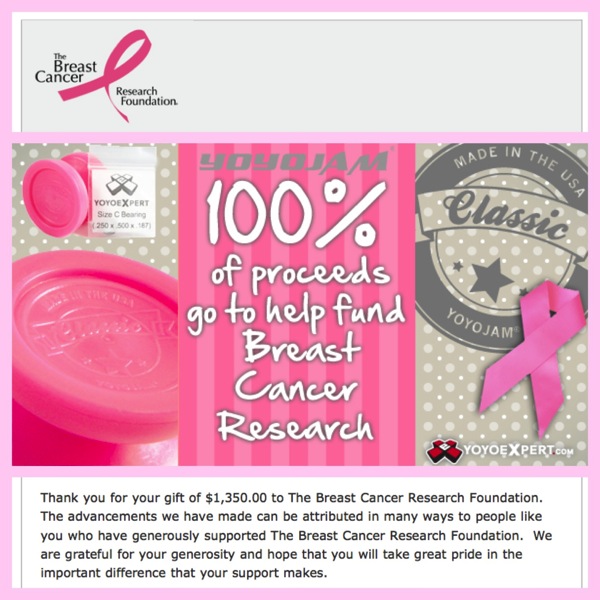 Thank you all.