yoyojam phenom
»
Alexis JV recently started making some new Tutorial Videos, and to celebrate YoYoJam decided to make him some special edition Phenoms! PHENOM AVAILABLE HERE! New Translucent Red Unleashed Also in stock! UNLEASHED AVAILABLE HERE!
Read More

»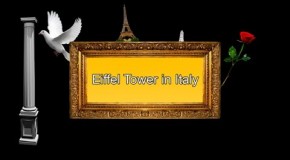 Alexis JV is back and filming some great new tutorial videos! Check out his newest trick – Eiffel Tower in Italy! Throwing his signature YoYoJam Phenom! (Available Soon at YoYoExpert!)
Read More

»
FIESTA: FIESTA XX AVAILABLE HERE! PHENOM: PHENOM AVAILABLE HERE!
Read More

»