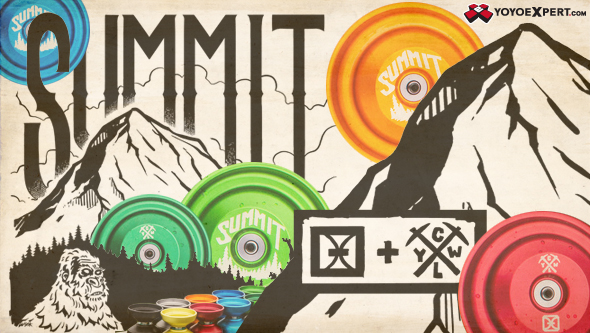 One Drop Yo-Yos and CLYW joined forces to bring to life something amazing. A blend of both companies in design and essence.
Featured on YoYoNews is a great documentary that shows the steps in development – where CLYW and OneDrop miraculously in just four days created what is destined to be an all time classic. (There is even a chance to win one!)
View The Summit Documentary Video Here!
The countdown to this amazing release in Solid Colors has started and special edition SPLASH colors will follow in the weeks after.
Official release happens Friday April 5th at MIDNIGHT.
SUMMIT COUNTDOWN AVAILABLE HERE!
#yoyodrop