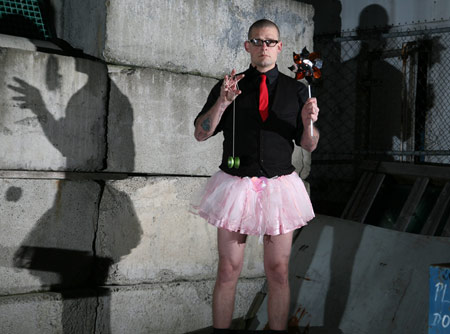 Article from House of Cat: State of the Yo-Yo Address
National Master Steve Brown is one of the wisest men in the yo-yo world. He understands all aspects of the industry and recently was asked to write for House of Cat – a blog celebrating music, art and culture.
Cat was kind enough to ask me to contribute an article about the current state of yo-yo play, to sort of catch people up on what's really happening with something that most people have only a 5th grade memory of doing. When we think of yo-yos we think of "Walk The Dog" and "Around The World" and "Rock The Baby" and we think of that Smothers guy and that's right about where the collective public knowledge ends.
Steve better then anyone has really captured what yo-yoing means to so many of us and why it is more then just a toy!
But it's real. And it's real to a lot of people. It's more than just a toy we never let go of, or a passing fad. It's become ingrained in our personality and it's become something that is as much a part of our daily life as music or clothes or work or the sun. It's something that is simply always there.
Read the full article here: http://houseofcat.net/2010/03/state-of-the-yo-yo-address/