The brand new Square Wheels Yoyo Company is proud to introduce their first official Yo-Yo and flagship throw, The Royale. Based out of Kansas City this keep-it-local operation has achieved some of the most groundbreaking anodizations we have ever seen!
This story all starts with Blake Freeman and Jon Mackey. Founder of the Kansas City Yo-Yo Club and with more then fifteen years of yo-yo experience Blake approached his good friend Jon (professional mold maker by trade) to see if he could pull of a high end yo-yo. It didn't take long for Jon to whip up what became a prototype and everyone in their club was beyond impressed!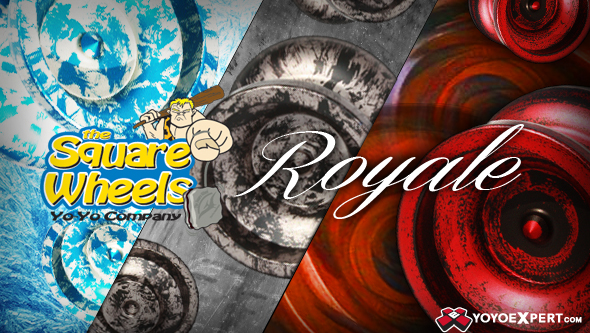 The Royale features the many modern features you would expect in today's yo-yo. The shape is rounded and comfortable but quickly cuts away towards the gap for a dead smooth unresponsive and rim weighted yo-yo. The spin quality is dead smooth but where it really stands out is in anodization!
With a name like Square Wheels you know immediately these guys are one of a kind and they have truly changed what people thought was possible in yo-yo colors. Just look through some of the amazing choices available. Each is truly a piece of art and one of a kind.
Made in the USA all local is not something we get to hear too often and with such an amazingly unique look and feel we know you will love what this yo-yo brings to the table. For their first design the Square Wheels Company has truly made a name for themselves in the yo-yo world with Royale!
Square Wheels Royale AVAILABLE HERE!
#yoyodrop