Are you a bold and daring person? Well the new SPYY Stryker is the yo-yo for you! Bold splash anodizing and playability. This is a yo-yo for both the player and collector.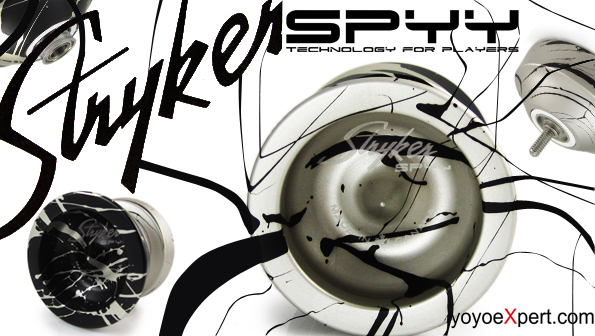 Bead blasted and splash anodized. It's small, wide & solid. Comes complete with a center trac bearing. The Stryker makes a statement and is a must have for anyone looking for the next big SPYY winner!
SPYY: Technology for Players!