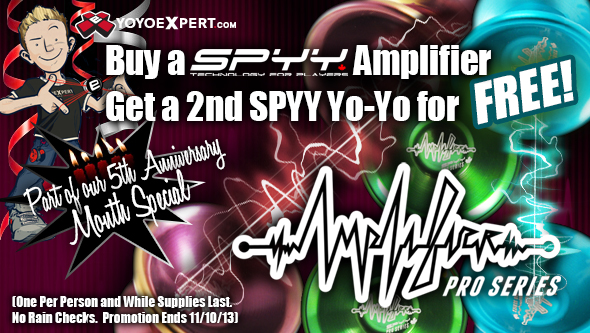 ---
HOW IT WORKS:
---
SPYY was one of Canada's original premier yo-yo manufacturers with a wide range of designs for players of all styles. After ten years they decided it was time to close shop and move on to other things leaving behind an amazing legacy of yo-yos.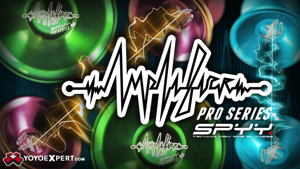 Their newest model the Amplifier was a big hit and not only is this the last chance you will have to score one – but you get a second SPYY yo-yo FREE when you purchase one!
Note: Choose your SPYY Amplifier first HERE then choose your second free SPYY yo-yo right on THIS PAGE. Don't miss out on this deal! Ends November 10th, 2013. One Per Person.