HERMES:

The Hermes is the latest release from SoSerious Yo-Yos. This is a competition geared bi-metal design that was used by Daniel Capilla to win Spanish Nationals!
When SoSerious started sketching up this yoyo the number one goal was competition level performance. They started with a beautiful curved profile, added some steel rings for ample rim weight, and carved out a huge catch zone for risky tricks. The Hermes has a powerful spin with a super maneuverable feel in play that handles just as well through slow slacks as it does with speed combos.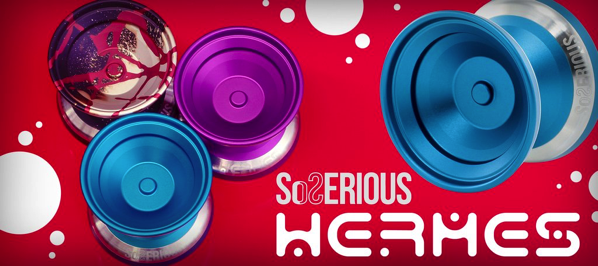 The Hermes has a smooth blast finish with engravings on the steel rings for a clean elegant look. A real standout in any collection!
---
CHRONOS: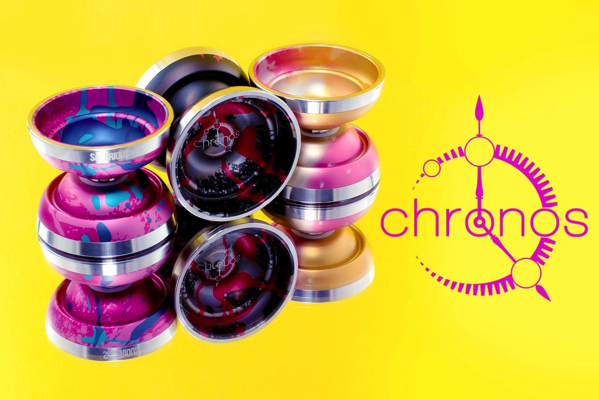 With so many new releases lately the yo-yo world seems flooded with choices, but the unique design of the SoSerious Chronos really stands out!
The extreme undercut profile creates the feeling of a strong h-shape design while keeping the overall weight low. It plays light, fast, and the stainless steel rings add some serious spin power and stability! The bi-metal weight distribution paired with the undercut profile creates a play style unlike anything we have ever thrown!