YOYO HANGER: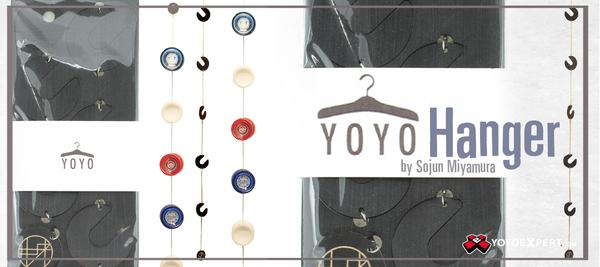 The Yo-Yo Hanger is designed by Yoyorecreation team member Sojun Miyamura. It is laser cut from wood and has a really clean look when assembled.
No need to clear off a shelf to display your throws, just pick up the yo-yo hanger, take down that ugly painting, and proudly display your favorite yo-yos!
---
YOYO TOWER: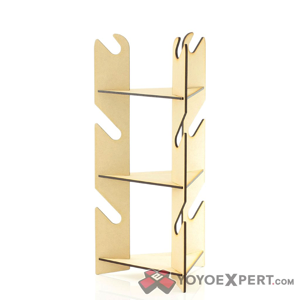 The Tower can display up to 9 yo-yos in a nice compact design. The perfect stand to display multiple throws without taking up too much space!
---
YOYO STANDS:
Each pack of stands contains 8 individual yo-yo stands for you to feature your favorite yo-yos. The stands are made up of 2 easy to assemble pieces.