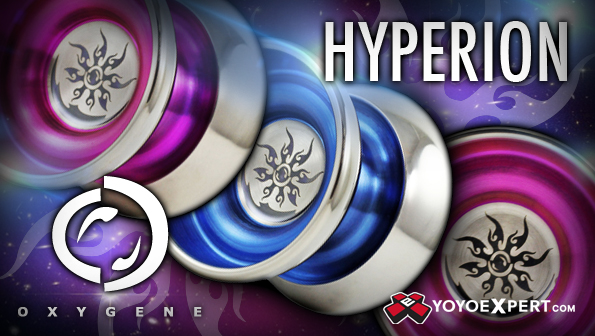 Oxygène is an Italian manufacturer known for incredible precision and fantastic professional yo-yos sought out by players around the world. Having worked wonders with titanium in the past, they introduce what they now consider their latest masterpiece. The Oxy Hyperion!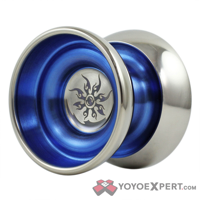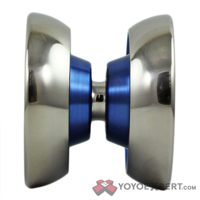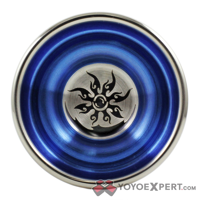 The new Oxy Hyperion design is further refined and advanced from their previous titanium throws. Oxy gave their newest creation a beautiful wide H-shape profile that not only increases stability and spin time but allows for a more precision weight distribution. This new weight distribution combined with the large undercut H-shape design creates an unbelievably maneuverable play style. You can just feel the amazing control with this yo-yo, it's almost like the Hyperion knows your next move and is pushing through your combos with a will of its own. This unmatched ease of manipulation isn't something you normally expect from a larger yo-yo but once you throw it you know it is exactly what you want.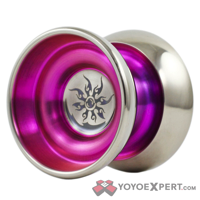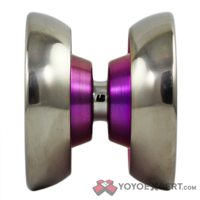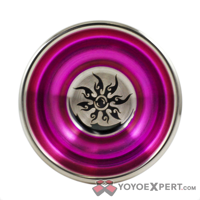 The Hyperion is finished with a very cool engraving that is a little out of the norm for the Oxygène style but once you see it in person it only adds to the classic refined look of such a beautiful throw.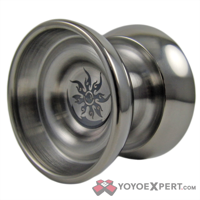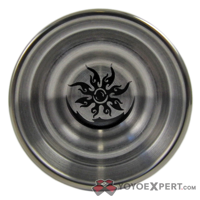 It really is one of those yo-yos that will change the way you play and we could go on for days giving praise to the Hyperion, but this statement from Oxygène says it all:
"Elegant, top performing, and as close to perfection as we could dream for a yo-yo."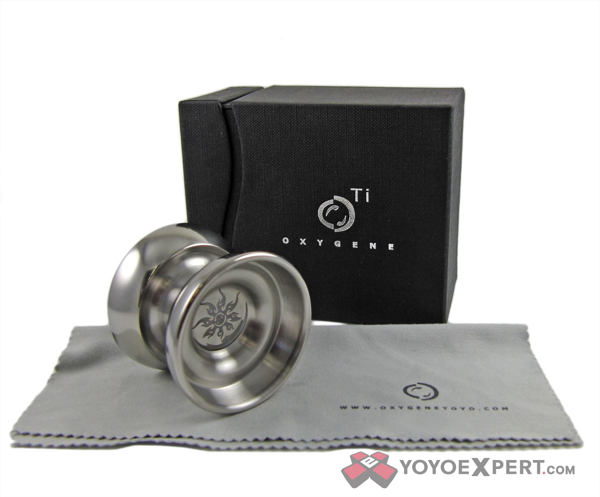 The Hyperion comes stock with a Dif-e-yo Konkave Bearing, amazing packaging, and a cleaning cloth to keep your new favorite throw looking its best!