Three years in the making: One Drop presents the Rally – a premium performance plastic yoyo made in the U.S.A. Give it one throw. You won't be able to put this down.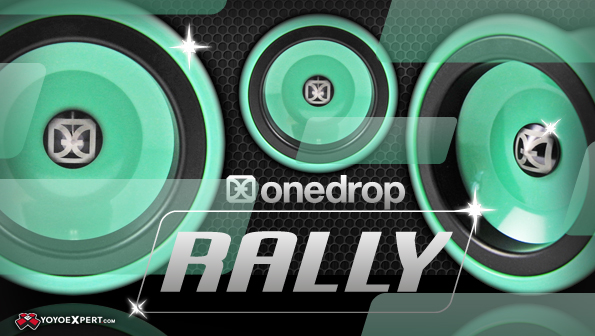 OneDrop set out to match the nostalgic feel of plastic with the performance of modern metal while maintaining their high quality standards and "made in the USA" ethos.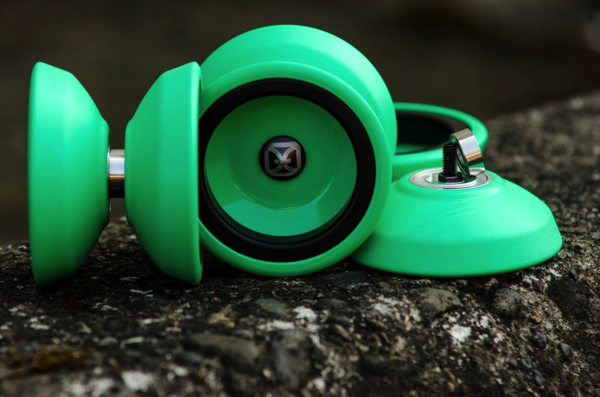 The result is a wing shaped design based on the CODE 2 featuring a marbleized catch zone for superior grinds. The machined and anodized aluminum rings complete the weight distribution for long spins and the type of performance players have come to expect.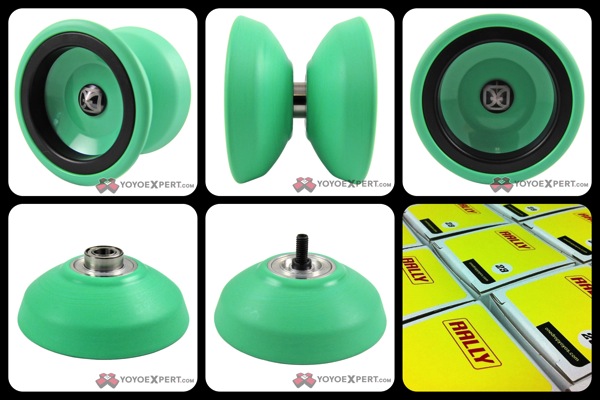 After lots of play in the YoYoExpert office we can guarantee pros and new players alike will be impressed and amazed with just how well this yo-yo came out. From the unique feel of the plastic to the way it spins on the string. It is simply brilliant.
This is the first official release of the Rally in a stunning "Spring Rain" Green.