OneDrop started the Benchmark Series in 2013. The goal was to provide high-value Side Effect yo-yos that was their take on the standard shapes/ideas for that year. Three different shapes were released that all shared the same width, diameter and weight.
2014 is coming to a close and the new Benchmarks Series is here!
The basic idea is the same, but OneDrop pushed the envelope even further in a few ways: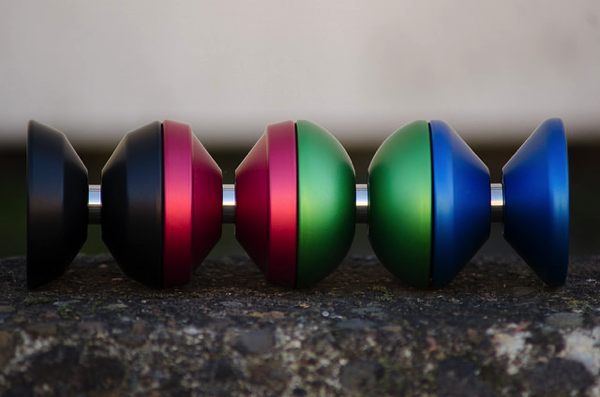 This year there will be four shapes all sharing the same width, diameter and weight: W, H, O ,V.
They all feature a variation of the "Drop Step" weight distribution seen on the Cascade and Summit.
The width is 1mm bigger.
The diameter is 1mm smaller.
The shipping weight is 1 gram lighter.
They all come with a new Side Effect: Flat Caps, which weigh in at 3.3 grams.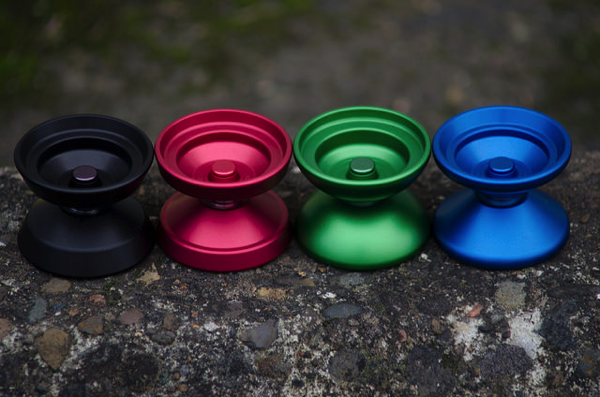 Find the OneDrop Benchmark in New Releases!