YoYoExpert is excited to begin a great start with One Drop YoYos!
As many of you know One Drop is the proud manufacturer of the "Project" yo-yo which gained them an incredible amount of respect with its release. They also have an excellent team starting with professional yo-yo player Mark Montgomery and the Project is where it started! Since then they have released a few very solid models proven to be excellent choice for learning and in competition.
The first product YoYoExpert is carrying from One Drop is the Dingo – the cheapest all metal yo-yo on the market! Excellent play at an incredible price and a yo-yo that actually fits in your pocket!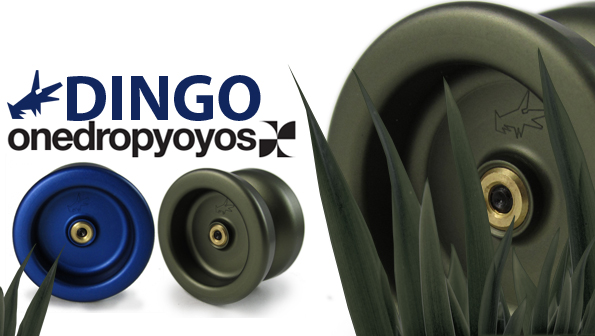 Check out the Dingo and look forward to lots of new product from One Drop this year all coming to YoYoExpert.com!