TERRARIAN: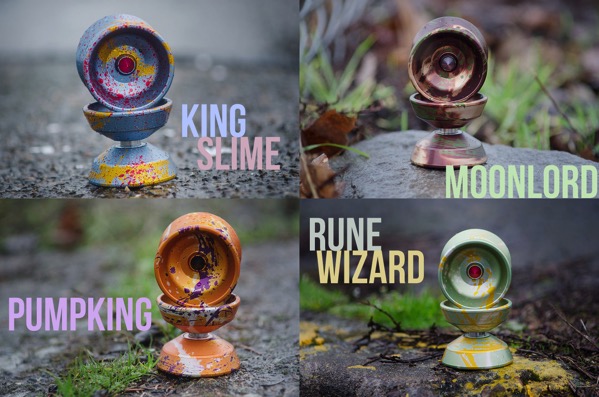 The Terrarian sports a wide wing shaped profile that was designed to easily take down enemies in the game and confidently slay the riskiest tricks in real life! The wide profile is comfortable in the hand and thanks to a new machining technique, One Drop was able to distribute the weight evenly enough to give this extra wide throw a powerful, yet floaty sensation during play.
---
PRESCRIPTION: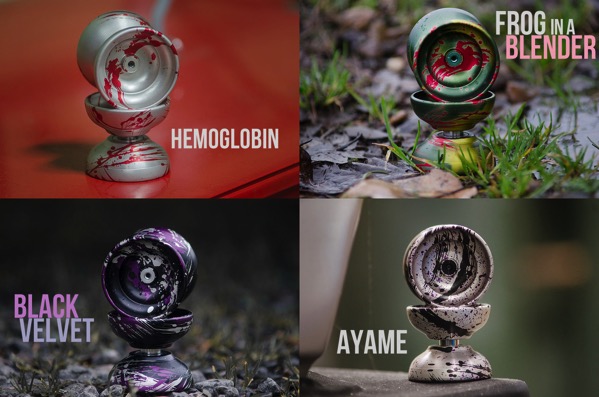 At the end of the day, the Prescription feels like the Cascade's older, more refined, and obviously more handsome brother. It's got some float paired with mid-weighting, which means it's perfect for complex and intricate movements. It's stable and surprisingly fast when you push it hard.
---
KRAKEN:

The oversized Kraken has a unique weight distribution which gives it a surprisingly nimble and maneuverable feel on the string. It plays as fast as you can push it without that heavy 'rock on a string' feel that some larger yo-yos are known for. The curvy H-shape profile and large diameter give it a really powerful spin and a comfortable feel in the hand that make the Kraken feel right at home from the first throw.