KUNTOSH:

You may have heard whispers coming from the far corners of the internet or backrooms of your yo-yo club about the last (and unreleased) yo-yo from Anti-Yo. Legend has it that Sonny Patrick designed it and One Drop Yo-Yos built it. For years, only 10 of them have been in existence and they are highly coveted by their lucky owners.
Now, years later, with a push from a powerful underground movement of hardcore yo-yo players, Sonny and One Drop have finally come together to bring you the Küntosh!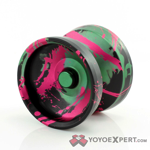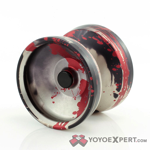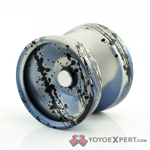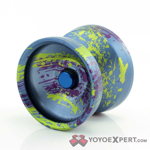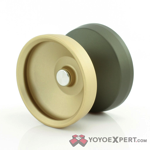 Sonny took inspiration from the poster of the Italian sports car he had hanging in his room growing up. The Countach was not comprised of the strictly purposeful lines of a vintage Porsche 911, nor the long sensual arcs of Ferraris of the day. Rather, it had abrupt surfaces and sharp angles that emphasize what we'll have to invent a new term for: 'Squariness". Yet somehow, the end result comes together in a way that you wouldn't expect and it takes your breath away. It just screams performance and of course it lives up to the look. Sonny was bold enough to think he could pull of a similar thing in yo-yo design. Anyone who has been lucky enough to try the Küntosh would tell you that he pulled it off… in a big way. In both aesthetics and performance.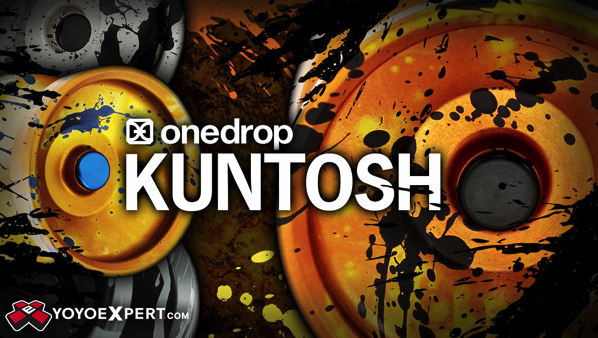 ---
TERRARIAN:
The Terrarian sports a wide wing shaped profile that was designed to easily take down enemies in the game and confidently slay the riskiest tricks in real life! The wide profile is comfortable in the hand and thanks to a new machining technique, One Drop was able to distribute the weight evenly enough to give this extra wide throw a powerful, yet floaty sensation during play.
The Projection Profile, which we've seen on other One Drop models such as the Code2 and Rebirth, is featured throughout the entire catch zone. It gives your nerve endings a unique feel through long grinds or after catching that impossibly critical combo. The Terrarian features the One Drop signature Side Effect Axle System which gives you the opportunity to customize your yo-yo and change how it feels, plays, and looks!
---
TOP DECK:

When One Drop designed the Top Deck with JT, the focus was on pure performance. They were inspired by their Titanium yo-yo – The Citizen – And decided to use 7075 aluminum, which has more density and strength than the usual 6061, so that they could push the limits on the weight distribution and fully take advantage of the material.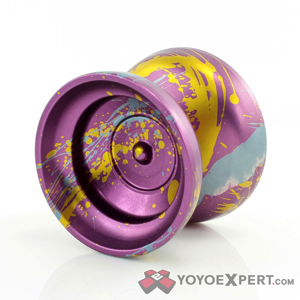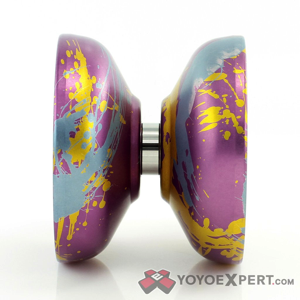 Here is how JT describes it:
"I wanted the Top Deck to move with ease and grace, similar to the Summit, but with a little more stability for that extra edge during a session. We came up with a design that incorporated a mid-weight step (like the summit) but distributed the rest of the weight into the rim. Combined with an organic catch zone and the false rim look from the Cascade, the end result gave me my absolute favorite yo-yo to date. Fast, stable, comfortable, and made out of 7075 for some extra kick as well!"