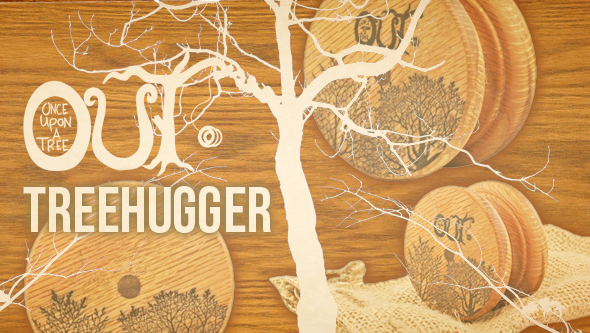 Once Upon a Tree is a small company founded by by Paul Cerny, based out of Houston Texas. He creates some amazing hand-crafted wooden skill toys (The VooDama) and beautiful fixed axle yo-yos. And one of his latest creations is the Tree Hugger!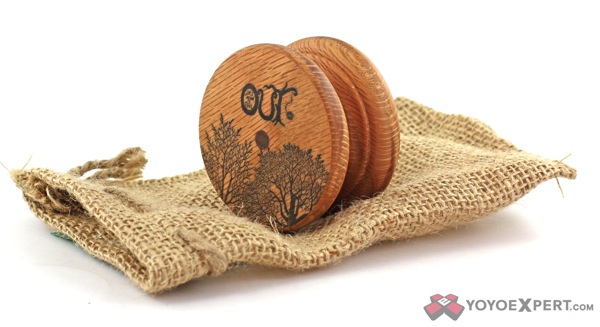 Now you can say whatever you want about tree huggers, but after throwing this new Once Upon a Tree dream I'm ready to go buy some Birkenstocks, tie dye some shirts, and join the ranks of those crazy nature fanatics in the protest line! It's just that good!
Well…that may be a little too much, but the Tree Hugger is definitely one of the finest wooden fixed axles out there.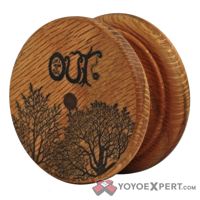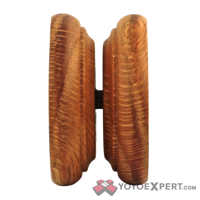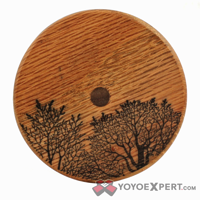 Once Upon a Tree crafted the Tree Hugger with a nice wide stance and large diameter to increase stability and added a stepped down profile with some beefy outer rings to boost spin time. Then it's finished with the beautiful Once Upon a Tree signature stamp to give it a look everyone will love.
You don't need to walk around hugging trees to appreciate one of these amazing fixed axle throws!