SPUTNIK:
Yoyorecreation is among the best of the high end yo-yo manufacturers in the world. They continuously impress us with their new designs, and the latest design we got our hands on is out of this world! This is the Sputnik!
The Sputnik is a fantastic design. Weighing in at just under 64 grams and slightly undersized, it has the look and the feel in play of a smaller version of the Laser. And in case you are wondering, that's a good thing! The Sputnik is fast, maneuverable, and thanks to it's bi-metal design it is ridiculously stable and long spinning! Yeah, you heard right, bi-metal!
With the stainless steel rings fitted on the inner rim of this beautiful little yo-yo, the Sputnik completely shatters everything you've ever know about undersized yo-yos. The added stability and spin time from the bi-metal weight distribution paired with the speed and maneuverability of an undersized light-weight throw gives this yo-yo such an amazing and unique play style.
---
DIFFUSION:
PASTEL Restock!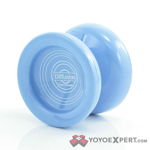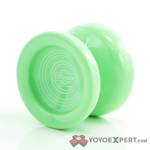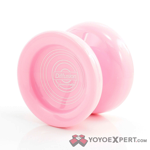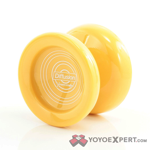 ---
INVADERS MUST DIE:
Blue W/ GOLD!