CZECH POINT PIVOT:

After a year of development YoYoFactory is ready to introduce the Pivot series of yo-yos! This technology, which started with the Basecamp Sherpa yoyo and continued with the Mystery Box, is being released for the first time on a modern performance unresponsive yoyo – The Czech Point!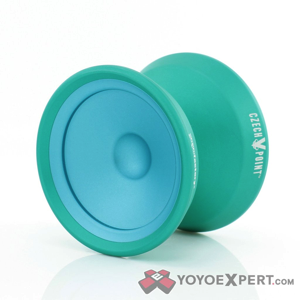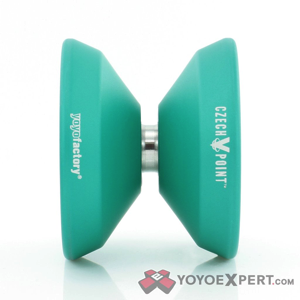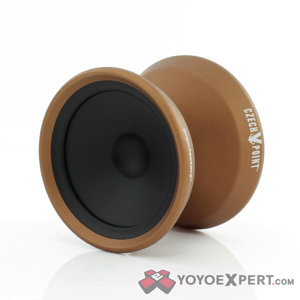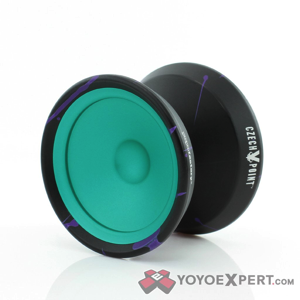 The goal of the Pivot technology is to achieve the perfect finger spin! The magic is in a revolutionary two-piece design that allows all of the necessary rim weight to stay in place while offering a contoured finger spin cap and an uncompromising body shape.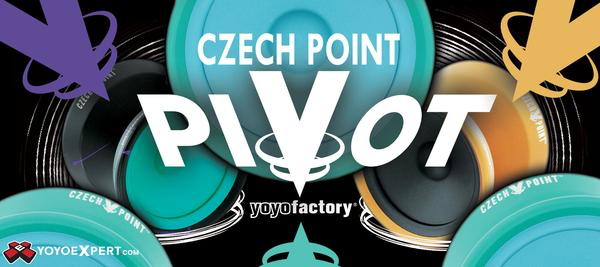 Experience the next evolution in finger spin technology with the Czech Point Pivot!
Releasing 5/3 @ 10AM EST!
---
NORTHSTAR:
In 2010, YoYoFactory set the goal of producing a modern performance plastic/metal hybrid yo-yo that out performed the most capable metal yo-yos at a fraction of the price. The result of those efforts was the Northstar, which was used to win the 2010 World YoYo Contest.
Now, 7 years later, YoYoFactory is re-introducing the Northstar in an entirely new light – The Northstar Fingerspin!
The Northstar Fingerspin is specially designed for one of our favorite horizontal elements – Fingerspins! It features unique concave caps that make fingerspins easy to land along with a center dimple to lock them in place. It has a smooth finish and is fitted with precision aluminum weight rings for greater stability and a powerful spin. At ~2 grams lighter than the original, the Northstar Fingerspin has a lighter maneuverable feel in play that will keep you throwing for hours on end!
And with a price tag of $19.99, this top competitor rivals the best value to performance on the market!
Releasing 5/3 @ 10AM EST!
---
FLIGHT PRO:

The Flight has cemented itself as one of the best value offstring models available, but YoYoFactory decided to take it one step further! This is the Flight Pro!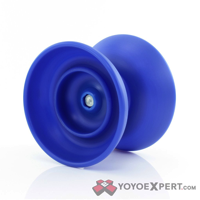 The new Flight Pro is machined from POM plastic which gives it a smoother feel in play and increased durability. It combines all of the best features of the Flight, adds a few design tweaks, and offers an even higher level of performance!
The PRO is the next evolution in your journey as an offstring player. High quality POM machined plastic offers a better weight distribution for a faster high performance feel!
Releasing 5/3 @ 10AM EST!