NINE DRAGONS:
Kevin Nicholas Edition!


The NINE Dragons is a collaboration yoyo between YoYoFactory and Kuyos Design / YoYoFormula, and once you throw it you'll never think about modern yo-yoing the same. This yo-yo features a free spinning body, made possible through an innovative triple bearing design, that allows you to literally hold the yo-yo body while it's spinning.
The free spinning machined POM body opens up an entire new world of grabs, grinds, and probably someone style of tricks we don't even know about yet. Looking past the free spinning body, the NINE Dragons is an excellent playing yo-yo in itself. It has a powerful spin, excellent stability, and a finger spin friendly cup.
New Translucent Polycarbonate Shells offer increased durability and lighter weight!
---
FLIGHT:
Ben Conde Edition!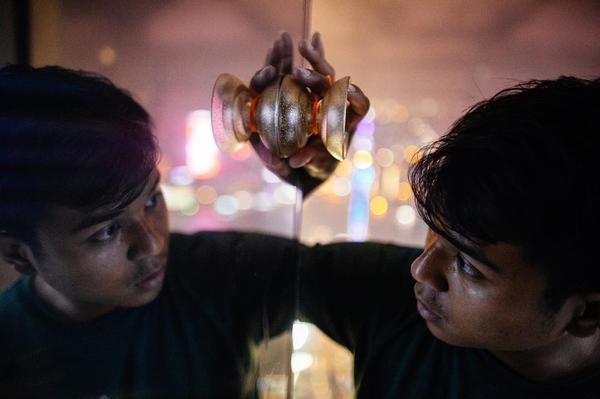 The Flight is the first YoYoFactory yo-yo designed for competitive 4A freestyle play and they nailed it! This is one of the best offstring yo-yos we have thrown in a while. Floaty, fast, maneuverable, and really fun to play! And just take a look at that price tag – You'll be hard pressed to find an offstring yo-yo that performs at this level for that price!
The Flight has a nice simple design that gives you unbelievable performance. Nothing crazy or super radical, YoYoFactory designed a smooth stepped profile with an inner ring to improve weight distribution and help with grinding tricks. Made of a very durable plastic, fitted with a thicker axle and easily removable spacers, the Flight is built to last and perform at it's best wherever you take it!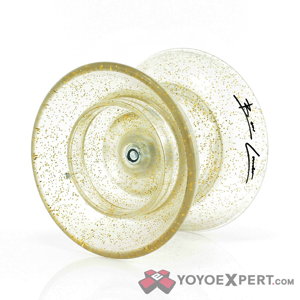 ---
SPACE CADET:
Blue & Purple W/ Gold Rings!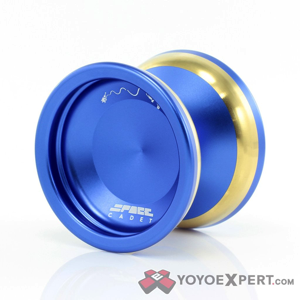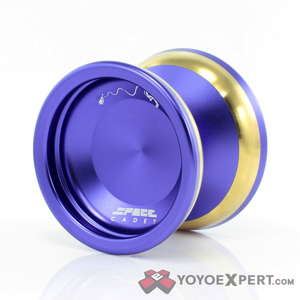 The Space Cadet implements a unique stepped bowl cup design that guides your finger to the exact spot needed to lock in a long finger spin! Once your finger settles in the bowl of the Space Cadet, you'll feel it set in place and the yo-yo will spin horizontally for a seriously long time. With a little practice you'll be throwing fingerspin tricks with the best of them!
Fingerspins aside, this yo-yo is a serious performer! Stability and playability are at a maximum with the mid profile steel ring placement on the precision-machined aluminum body. The organic shape offers a super comfortable feel on the string and the weight distribution gives this solid bimetal design a little more of a flowy feel in play.