RETRO T-SHIRT
Here at YoYoExpert we really like the old school / retro style, it just looks great and fits perfectly with the retro toy we all love – The yo-yo!
Throwing a yo-yo gives you an amazing sense of nostalgia. Whether you're throwing a classic fixed axle yo-yo or a super modern bi-metal design, you're still slinging one of the most popular retro toys around. And we created the YoYoExpert Retro T-Shirt to pay homage to the classic look and style that we all still love!
The Retro T-Shirt design was drawn by the one and only Paul Escolar and printed on a super soft American made t-shirt so you can look good and stay comfortable!
---
RETRO LEATHER KEYCHAIN
The YoYoExpert Retro Leather Keychain is the only way to let everyone know you are a true YoYoExpert!
The Leather tag is made from high quality leather and has the cool YoYoExpert Retro logo branded on one side. You can put it on your keychain, clip it on your bag, or just throw out whatever boring keychain you already have and use this cool new one instead!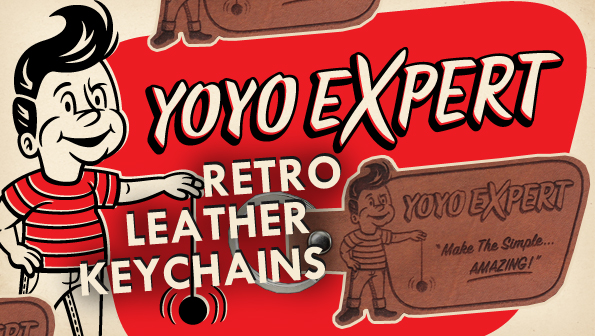 Pick up one of these amazing YoYoExpert Retro Leather Keychains and let everyone know that those keys right there, the ones with the awesome keychain, those keys belong to a YoYoExpert!