Just like yo-yos, spin top design has taken some huge leaps in the recent years! One of the current and 'finest' brands available is the Italian based Strummol8 by Maurizio Petruccioli. The STB was the first spin top that Maurizo ever designed. It was followed by the improved STB 2.0 and now the all new Hybrid design – The STB 2.5!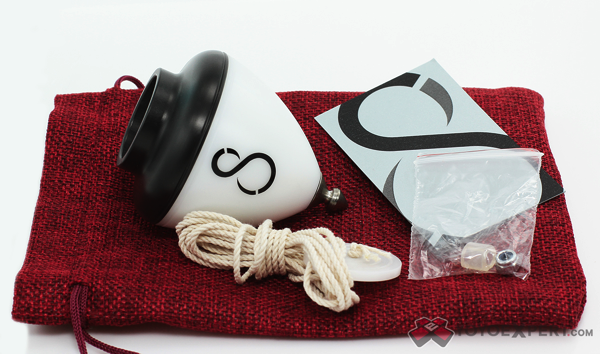 The STB 2.5 is a great looking and great playing spin top! Thanks to the hybrid design, half aluminum and half delrin, it has a weight distribution that is as close to perfection as you can ask for!
The hybrid design distributes the weight exactly where it's needed, to the outermost part of the spin top, which provides an extra long spin and incredible balance. This bearing tip spin top is perfect for any top thrower, and with the Strummol8 replacement tips you can switch it up from bearing to fixed or the one-way bearing tip.