Just as with yo-yos spin top design has taken some huge leaps in improving overall spin quality and trick ability. One of the current and 'finest' brands available is the new Italian based design of 'Strummol8' by Maurizio Petruccioli. We introduce their current 'favorite' top the 'Giulia'!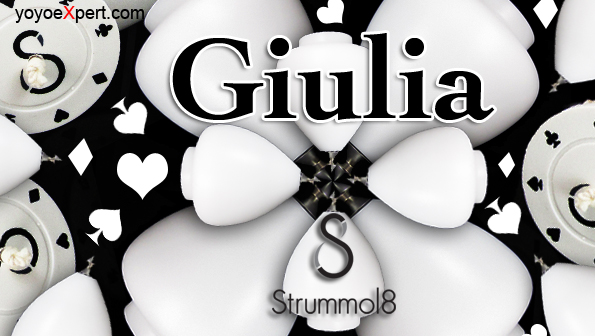 The Giulia (pronounced Julia) is a beautiful Delrin Spin Top design. Delrin is a unique and incredibly slick type of plastic that is actually machined like the popular metal yo-yos. They carefully cut each Giulia in one fluent pass on the machine to ensure absolute highest precision cut and spin quality. From your first throw the Giulia gives some of the best spin time and just overall control while on your hand or on the string.
Strummol8 has created some of the finest quality tops available and we highly recommend them for serious spin top players!