YOYORECREATION
---
VALKYRIE:

The Draupnir has quickly become the gold standard of bi-metal yo-yo design since its release, but Yoyorecreation knew they could do more. After talking with some of their team members and gaining feedback they decided to create a yo-yo that will fit the preferences of a broader audience without losing that high end bi-metal feel – The Valkyrie!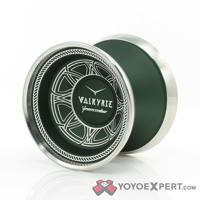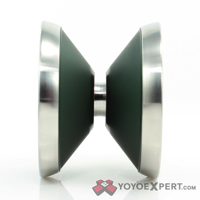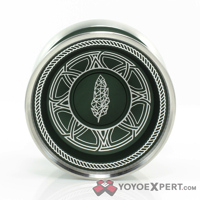 Yoyorecreation believes that the Valkyrie will set a new standard for competition grade yo-yos, and after throwing it we would have trouble disagreeing! The Valkyrie just has a really special feeling in play. It feels really floaty yet solid, stable yet maneuverable, and moves as fast as you could ever need.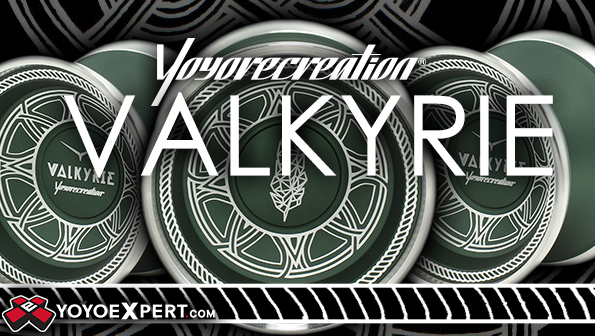 Where the Draupnir was the perfect yo-yo for speedy competition level players, the Valkyrie will be the perfect fit for a wider audience without losing any of the top level performance feel.
---
C-NINE

Yoyorecreation is constantly pushing the limits of yo-yo design and trying to come up with innovative new ways to improve on each new model. They've come out with a bunch of new yo-yos recently, but one of the most notable is their latest offstring offering – The C-NINE!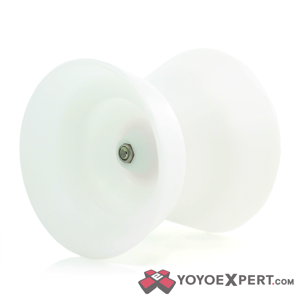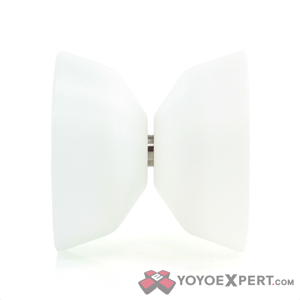 Yoyorecreation worked with 4A player Atsushi Nakamura to design a cool new 4A yo-yo that would fit his unique style of delicate regenerations and dynamic tech. They wanted to give the C-Nine a smaller diameter, but in order to create this design without sacrificing performance they had to strike a really unique balance of body shape and weight distribution. The end result is a center weighted regen monster with a width that makes hitting those tough bangers a breeze!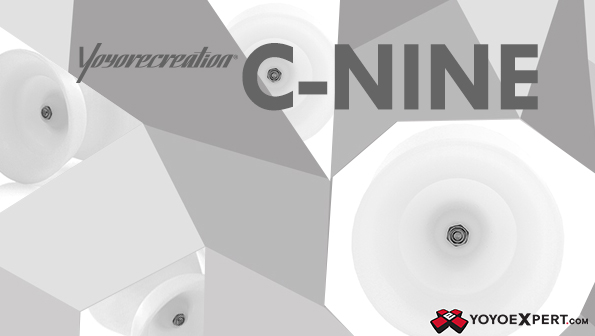 It's a little on the smaller side and looks a little clunky, but watch Takumi Yasumoto's 2nd place performance at the 2015 WYYC and you'll see what big things the C-Nine can do!
---
FAY:

Yoyorecreation has been on a roll lately with so many new yo-yo releases to fit any price point, skill level or style. This its their brand new entry level yo-yo – The FAY!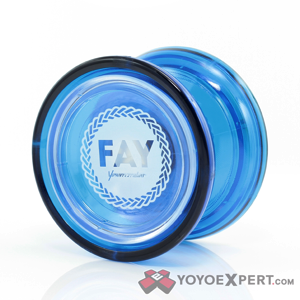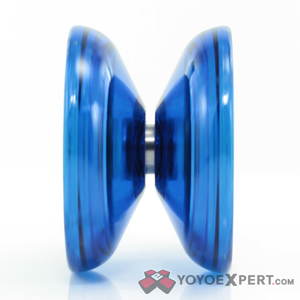 As a new yo-yo player you really need to learn the basics, and to learn the basics you need the right tools. The Fay was designed as a high performing yo-yo that will help you learn the fundamentals and advance your skill level! It comes fitted with a slim bearing for responsive tricks and packaged with a wide bearing to install for unresponsive play when you're ready.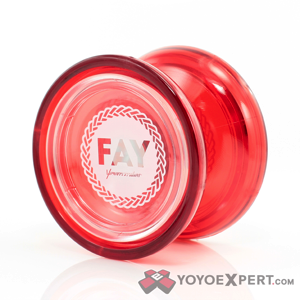 With a comfortable oversized v-shape design, the Fay has an extra large catch zone that makes learning new tricks a breeze. It has easily removable side caps that focus rim weight to provide the necessary stability and spin time that everyone is looking for in a first yo-yo.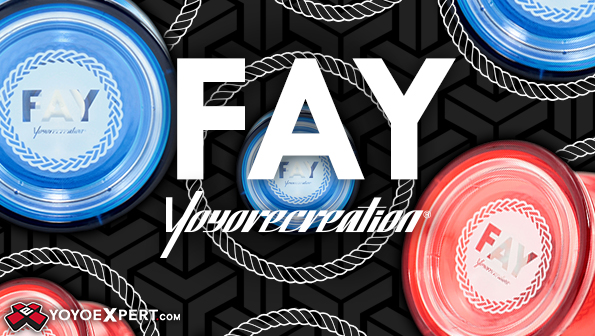 The shape and excellent play is great for beginners or advanced players, and at such a budget friendly price the Fay is sure to be a hit!
---
---
REBELLION
---
GAZER:
Rebellion is a new budget-friendly yo-yo brand powered by high-end Japanese yo-yo manufacturer Yoyorecreation! Everyone wants to have a Yoyorecreation yo-yo, but many simply can't afford them, and that's where Rebellion comes in! This is the all new Rebellion GAZER!
If you thought the Gazer had a familiar look, you're right! This beautiful new yo-yo was designed after the crowd favorite Yoyorecreatoin Stargazer, and it really lives up to the name!
The Gazer packs all the competition level performance you expect from Yoyorecreation's new Rebellion line into a more compact and comfortable organic shape. It plays as fast as you can push it without feeling heavy on the string, and thanks to the rim heavy design it has excellent stability and spin time – perfectly suited for any style!