YoYoFactory makes some of the best yo-yos on the market and has one of the best team of players. For 2012 they wanted to show that off with a real contest team looking logo. And now you can show it off too!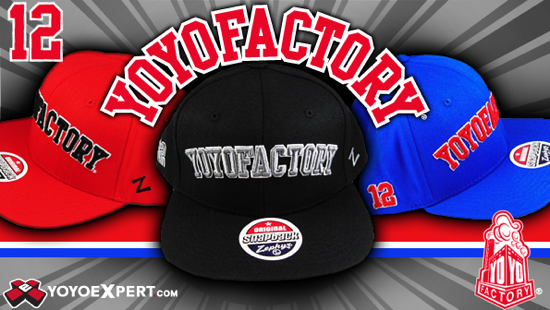 It's the perfect snapback hat made by the Zephyr Quality Fitted Custom Hat company! One size fits all with snap backs too!
Available in three great colors to match anyone's style.
Be warned that you should always carry your YoYoFactory yo-yos with you when wearing this hat!
YYF 2012 SNAP BACK AVAILABLE HERE!
#yoyodrop