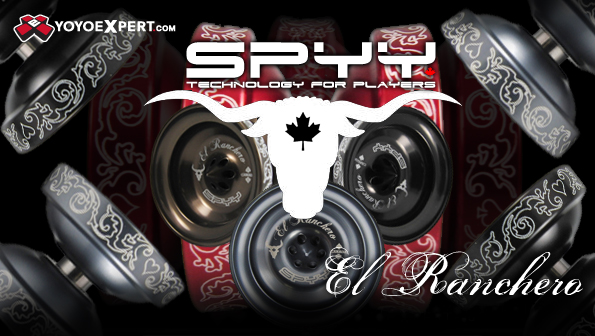 SPYY is one of Canada's original premier yo-yo manufacturers with a wide range of designs for players of all styles. El Ranchero is SPYY's latest creation following in the footsteps of the much sought after Pistolero! It's bigger, wider and meaner. Another classic that history will remember.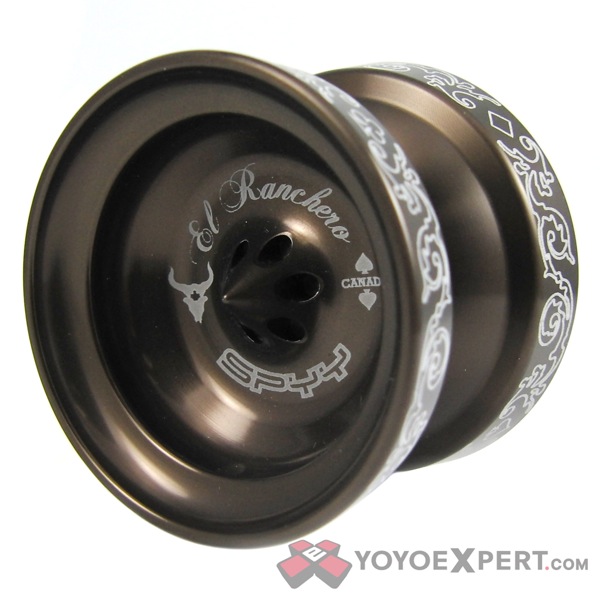 SPYY tries to push the limits of creativity and the abilities of their machinists with new shapes. Players and collectors are always looking for a yoyo that sets itself apart from their arsenal of favorite throws… El Ranchero had to be unconventional. SPYY wanted this yoyo to look different, while maintaining excellent performance – a player first and a show piece second.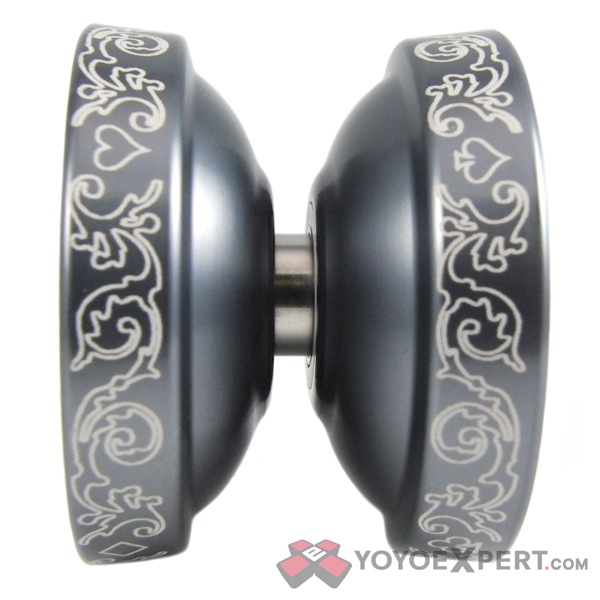 The development of this shape took considerable effort to find the right balance between uncompromising play versus aesthetics. The rims are adorned with delicate scroll work inspired by the previously released SPYY Pistolero. The trademark SPYY spikes includes the unique (and extremely difficult to machine) six-shooter holes for a truly one of a kind look!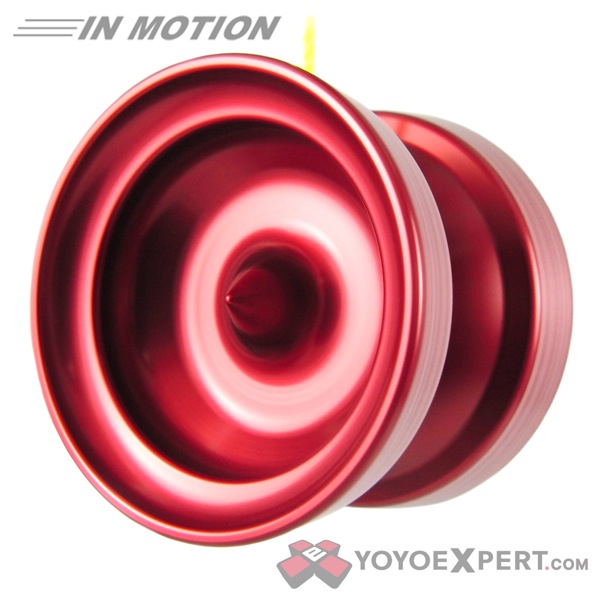 The string gap is based on the input of many experienced players! Excellent on string performance has been obtained by incorporating a generous diameter with centralized rim weight and a moderate gap width.
#yoyodrop