Hugo Z Hor is a yo-yo so powerful it could only come from the birthplace
of plastic explosives. Designed by Duncan Crew Czech Republic , its
name translates to "Hugo From The Mountains".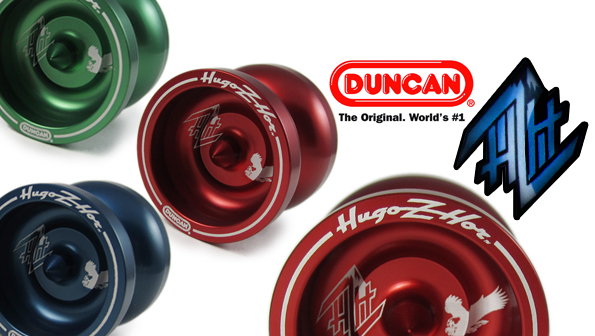 This is one of Duncan's best models from their new Screaming Eagle line
of yo-yos and is a solid choice that fits comfortable in the hand.
Quoting Duncan:
To be the greatest, you have to own one of the greatest and this is it.