POKER FACE:
White Powder-Coat Editions!


The playing card inspired Poker Face has a really one of a kind look and feel. Whimsy wanted to introduce more of a sense of individuality into the yo-yo society, and that is exactly what they did. The Poker Face screams individuality and uniqueness with the cool playing card inspired caps and the option of a flocked version or acid washed. It is definitely a yo-yo that will spark up some conversation!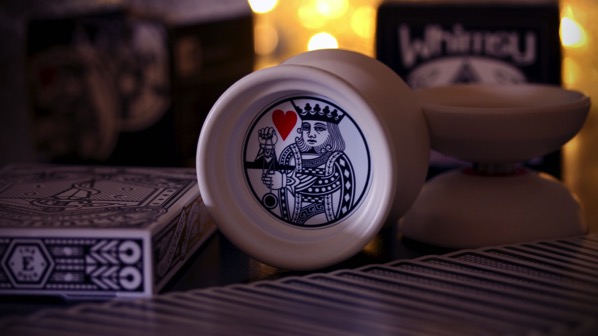 And the Poker Face doesn't just look cool, but it plays great too! Whimsy gave it a nice organic shape for that extra "floaty" feel during play and precision weight distribution for increased stability through those long combos. The Poker Face truly plays at a competition level and will compliment any style.