TERRARIAN:
The latest One Drop yo-yo was created through an amazing partnership with independent game studio Re-Logic who develop the super fun 2D sandbox video game Terraria! You'll stumble upon many One Drop models throughout your journey in the game, and now you can pick up the grand daddy of them all in real life! The Terrarian!
The Terrarian sports a wide wing shaped profile that was designed to easily take down enemies in the game and confidently slay the riskiest tricks in real life! The wide profile is comfortable in the hand and thanks to a new machining technique, One Drop was able to distribute the weight evenly enough to give this extra wide throw a powerful, yet floaty sensation during play.
The Projection Profile, which we've seen on other One Drop models such as the Code2 and Rebirth, is featured throughout the entire catch zone. It gives your nerve endings a unique feel through long grinds or after catching that impossibly critical combo. The Terrarian features the One Drop signature Side Effect Axle System which gives you the opportunity to customize your yo-yo and change how it feels, plays, and looks!
The Terrarian may be the first video game/yo-yo collaboration, but after throwing it we really hope it's not the last!
---
GAUNTLET: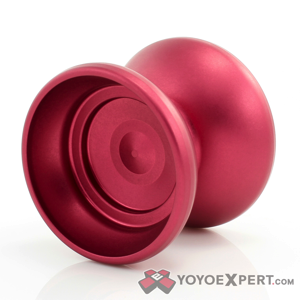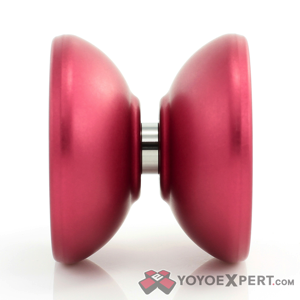 Just like the Vanguard, the American made Gauntlet will start at $49 for solid colors. Unlike the Vanguard, it is big, wide and organic. Early feedback at contests has been really positive and after throwing it we have to agree!
The Gauntlet features a full-bodied organic catch zone that starts with a nice bump coming out of the gap to reduce friction in horizontal play. The rims taper off elegantly giving it a satisfying feel in the hand and a steady feel on the string. It is stable and long spinning with plenty of speed.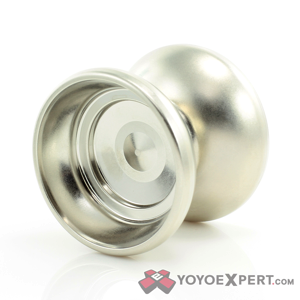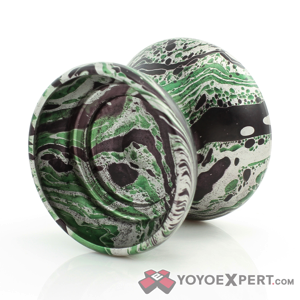 ---
REBIRTH: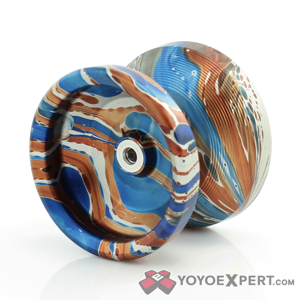 One Drop did an excellent job fusing the classic elements with the modern and bringing this yo-yo up to todays standards of performance! The projection profile and flat rims give you the classic Project look, while the larger size, friction reducing bump, and side effect axle system give you all the performance you're looking for!
The Rebirth has a really comfortable shape in hand and a nice weight distribution that gives you a powerful throw and plenty of control in play. It has a solid feel on the string like the original Project, but with the wider stance and even weight distribution it is surprisingly fast and stable through combos. Perfect for any style!