CASCADE:
The Cascade has a weight distribution that provides floaty yet stable spin and a nice wide profile that is excellent for advanced string trick play. And of course it is machined to perfection by OneDrop!
The Cascade took OneDrop awhile to get right, with various iterations, design tweaks, and heated debates in the shop. Almost even scrapped at some points, the Cascade eventually made it through to its third and near final version where professional Mark Montgomery suggested a few final tweaks that really completed the yo-yo.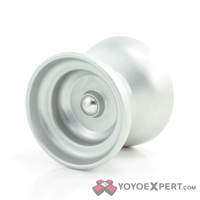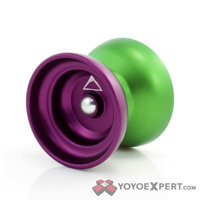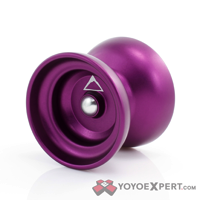 ---
DOWNBEAT:
One Drop isn't saying fast yo-yos are bad, and they sure as heck didn't sacrifice any level of performance when designing the DownBeat, but sometimes you just want to take it slow – And thats where the Downbeat shines! Weighing in at 70 grams with the stock Ultra Light Side Effects, this laid back throw was designed for comfort, not speed. And don't be afraid of that extra heft, embrace it! Once you give the DownBeat a throw and feel its beautiful weight distribution you will rediscover the joy of yo-yoing!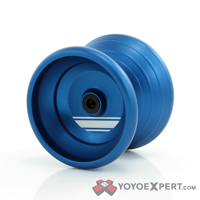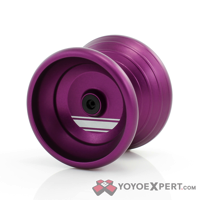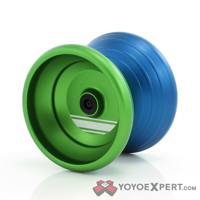 ---
VANGUARD:
One Drop:
Starting at $49, the Vanguard is playing testament to the values we strive to achieve. We don't cut corners here at the shop; we cut metal. The journey to constantly discover new manufacturing techniques and ways to improve our production is what drives us each morning. When you support us by purchasing a One Drop yo-yo, everyone's a winner: you get a great yo-yo at a great price, we are able to continue doing what we love and our wonderful retailers are able to offer a distinct alternative to their usual fare. When you come visit our factory, or contact us on Facebook, email or other social media, you will be talking to the guys who are actually making your yo-yos.
The yearn to explore never ceases when you throw the Vanguard and you're greeted with a surge of power which fuels your imagination late past curfew. It seems to assist you as you make your way to the forefront of trick discovery. There's a sense of familiarity as the yo-yo rests between the crevices of your fingers. Accent marks alongside the catch-zone highlight the transition between the gap and the rim. Let your creativity run loose as you try your hand at finger spinning with our new open hub area.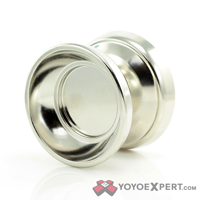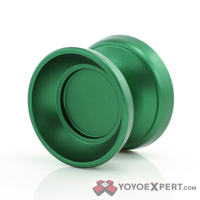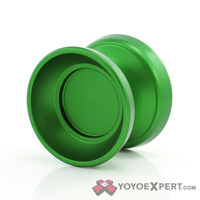 ---
SIDE EFFECTS: