FROST:
The first thing JAPAN TECHNOLOGY considers when designing a new yo-yo is making the best use of the material. Whether it's plastic, aluminum, or titanium, they study the material in depth before settling on a design. And when you throw the new titanium FROST you can just feel that extra something special!
The Frost is their latest Titanium design and it is a serious powerhouse of a yo-yo! Where Japan Tech created the Ribira to play light and bouncy on the string, they designed the Frost to play like a cold hearted competition killer with ice water running through its veins!
This yo-yo has an intense stability and spin power that is hard to find in any yo-yo design, regardless of material. It moves with a solid presence on the string yet still remains maneuverable and holds enough speed to push through your fastest combos without missing a beat.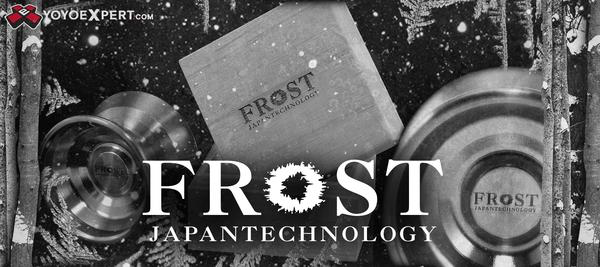 The Frost isn't your typical light floaty titanium, it was built for power and performance and that's exactly what it delivers!
---
WOLTY:
Japan Tech got their start making Offstring yo-yos, and they made some of the best that money could buy. So when they come out with a new model for only $45 it's something to pay attention to! The WOLTY!
The Wolty was designed to serve as an upgraded entry level model for professional level tricks. Basically, this is the yo-yo you want after you learn the basics and are looking to get into some more advanced play.
The unique POM plastic that Japan Tech chose for this model has excellent durability and gets a very unique texture during molding. The texture provides a nice balance of slip and grip that really helps with bounce tricks. They also tuned in the gap width to give the WOLTY the perfect amount of grip, giving it enough string grab for risky regens and enough unresponsiveness for complex tricks.
If you're looking to take your offstring game to the next level the WOLTY will help you get there!