CASTLE:
The driving force behind the latest 2SickYoYos design was to create an upgraded version of their titanium Rook. They wanted to push the limits with a Titanium / Stainless Steel bi-metal, and the result is fantastic – Introducing the Castle!
2SickYoyos started with the basic Rook design, dissected and tweaked the weight distribution, and updated it to allow for the addition of stainless steel weight rings. The tweaks to the cup and rim are the most visibly evident, but the amplified performance is probably the most obvious change!
The Castle is a pure performance beast. The TiSS weight distribution offers some of the best speed, stability, and spin time you can find and the feel in play is unlike any other. Only 25 were made and the numbers are engraved on the yo-yo.
---
KNIGHT: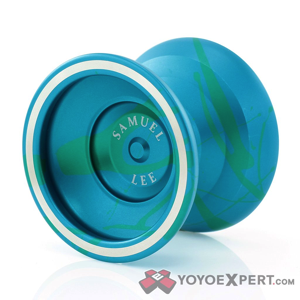 This is a competition ready bi-metal design unlike any other on the market. This yo-yo features a unique and first of it's kind aluminum body/stainless steel ring design. Instead of placing the ring on the rim or on the inside of the cup, the Knight's ring is actually fitted in the rim of the aluminum body. This pushes the weight of the steel further to the outside of the rim and reduces the risk of the ring moving if the yo-yo gets knocked around a bit. And it gives the Knight a really fresh look!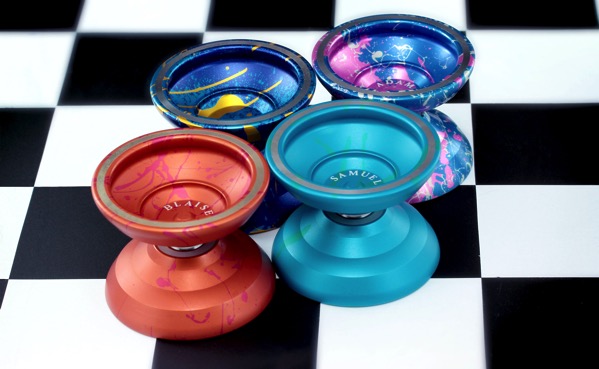 The Knight is full sized, wide, and light. The steel weight ring gives it a powerful spin and an insane amount of stability that helps keep the yo-yo on plane through longer complex tricks. It has a nice v-shape profile and a fingerspin guiding ring in the cup that you may recognize from other 2Sick designs. Finished with a grind friendly blast and a variety of cool acid washes – The Knight is sure to impress!