PULSE:

The newly redesigned Duncan Pulse is one of our favorite light up yo-yos! It lights up bright, has great balance, and it's extremely affordable!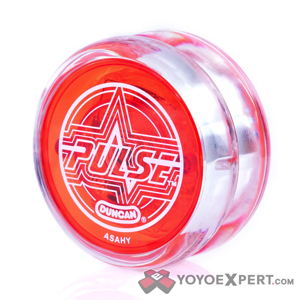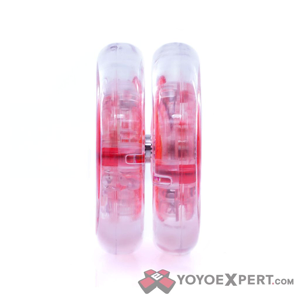 Color changing lights and blinking patterns vary with each second of increased spin time to give the Pulse a really dynamic look in play. The redesigned shape offers improved looping performance and the ball bearing offers plenty of spin time.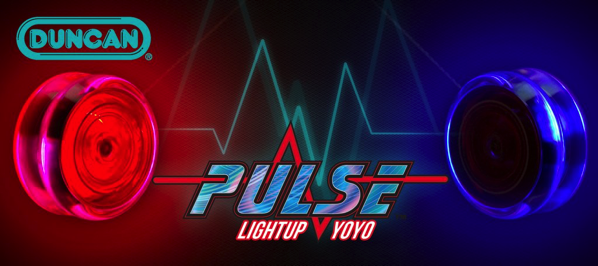 The Pulse takes a standard 2-handed performance and transforms it into a fantastic show of light and color! Turn the lights off and get ready to turn some heads with the light up Pulse!
---
CANDY DICE: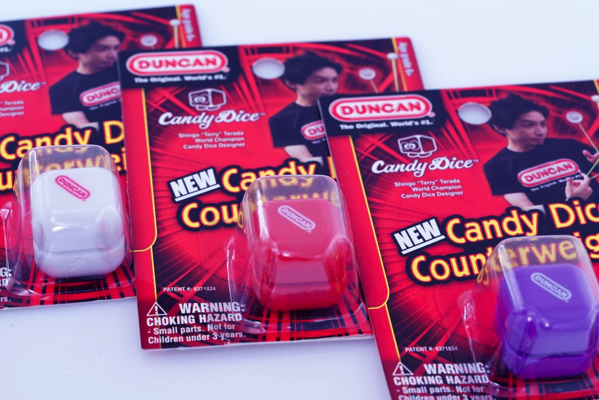 Candy Dice are a brand new Duncan Counterweight designed by World Yo-Yo Champion Shingo Terrada!
These unique counterweights are solid with a string groove around the cube. You don't have to thread your string through, just take it off your finger, loop it around the counterweight, and you're ready to play 5A!
---
DUNCAN PATCH:
Show your love for one of your favorite yo-yo companies with this cool new iron on Duncan logo patch! Perfect for backpacks, hats, yo-yo bags, or even shirts. Iron it on with ease and throw your favorite Duncan yo-yo in style!