BOREALIS:
One of the most highly anticipated releases of 2015 is finally here! The yo-yo used to take home the gold in Tokyo, the latest signature return top of World Yo-Yo Champion Zach Gormley, and your soon-to-be new favorite throw – The CLYW Borealis!
Designed by CLYW owner Chris Mikulin in close collaboration with Zach, the Borealis took weeks and weeks of back-and-forth and prototyping to perfect. The profile and detailing on the Borealis are exactly to Zach's specs, and this final production model is identical to the prototype Zach used in his WYYC performance!
As one of the most talented yo-yo players of the modern age, Zach demands the very best from his equipment, and after throwing the Borealis, we think he's got it!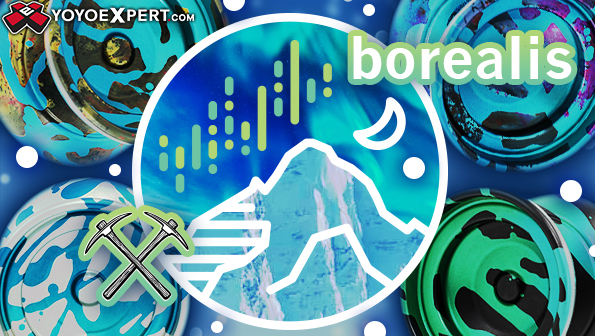 Releasing Dec 15th @ 10PM EST!
---
ORCA:
He became a National Champion at the age of 13, he competes in yo-yo competitions all over the world, and he's been on TV more times than we can count! You guessed it! We're talking about the one and only Harrison Lee! And we are proud to announce his new signature yo-yo from CLYW – The ORCA!
CLYW couldn't be happier with their newest model and Harrison couldn't be happier with how it plays, it's everything he wanted in a new return top! The Orca combines the quality and feel you expect from Caribou Lodge with the performance you need in a new yo-yo. It's fast and maneuverable on the string while staying incredible stable and long spinning through combos. With a shape that's comfortable in the hand and offers competition level performance, this is the perfect yo-yo whether you're throwing in your free time or competing on the World's stage!
Featuring some very cool box art by Japanese artist Yuumi Shiga, the Orca really stands out in the new CLYW lineup and is sure to be a standout in your collection!
Releasing Dec 15th @ 10PM EST!