2018 CZECH POINT PIVOT: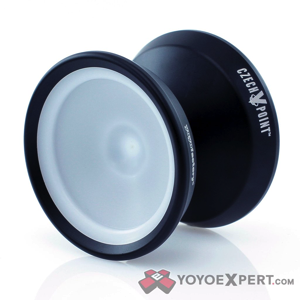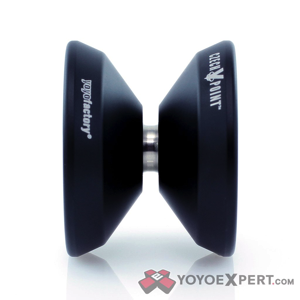 The 2018 Czech Point Pivot features a newly redesigned machined POM fingerspin cap. This special cap reduces the friction during finger spins or talon grinds and changes up the weight distribution slightly to give you a fun new feel in a familiar form!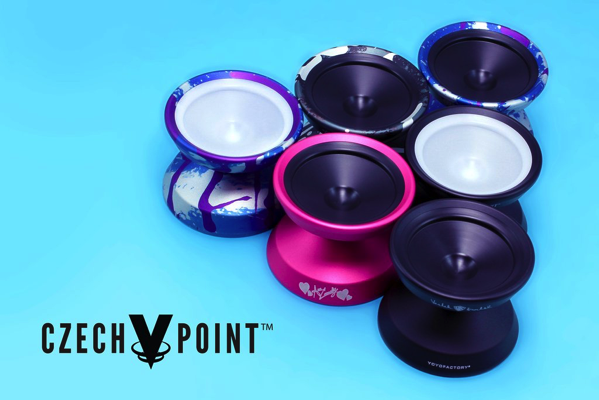 ---
DARK MATTER:
Fake News: Dateline 1933: Scientist Fritz Swicky theorizes the existence of unseen matter. He calls it "Dunkle Materie". Scientists spend the next 85 years trying to capture this elusive substance.
Dateline 2018: YoYoFactory(R) researchers announce their breakthrough! "We have found a marketable use for Dark Matter. We believe we are the first to find a applicable use for this mysterious particle. Now anyone can shop online and purchase this miracle substance. We suggest the best use is three drops in the side of your YoYoFactory(R) precision bearings. Allow for some break-in play before enjoying the improved spin quality and bearing life". The YoYoFactory(R) researcher goes on to say "We recommend you shake the bottle well before use to accelerate and supercharge the nanoparticles". The scientific community is still in shock at this breakthrough from such an un-expected industry. "Hey, somebody eventually had to come up with a use for it, why not YoYoFactory(R)?"-Space expert familiar with space stuff.