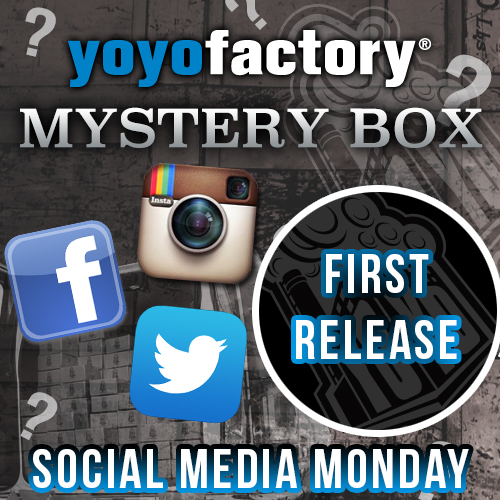 Today marks the beginning of the 2014 YoYoFactory MYSTERY Box Release!
How does it work?
Today keep an eye on your YoYoExpert Social Media account of choice.
Your options are:
TODAY at a random time between 2pm & 4pm Eastern Standard Time an announcement will be made on the social media above with a link on where the Mystery Boxes are releasing and a 'short' countdown to release.
Further Details:
These are EXTREMELY LIMITED and will not be around for long. This will NOT BE RESTOCKED either. Please keep in mind a purchase is only completed on the website once payment has been completed. Placing it in your cart DOES NOT reserve it for you. Only completing checkout and receiving an order number via email does. The website generally runs slow during this time due to the number of people attempting to make a purchase at the same time. We appreciate your patience and understanding!
***Limit Two Per Customer***
***All Mystery Boxes are final sales.
Items received in mystery boxes cannot be returned or exchanged.***