The MVP is BACK from YoYoFactory and is anodized in some jaw dropping two tones!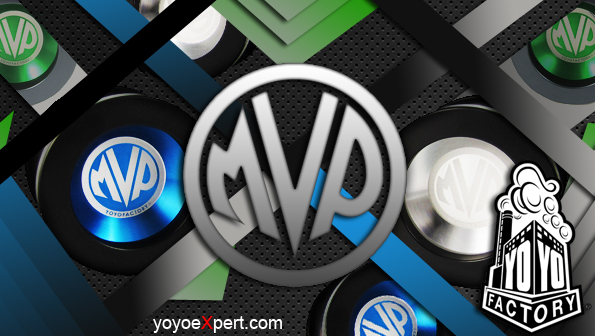 The angles on the MVP sets this yo-yo apart with maximum rim weight, maximum gap, and maximum cool looks. There is never a better excuse to buy one then now!
Also available is the new YoYoFactory yo-yo holders in black with 'YoYoFactory' Logos:
Carry your yo-yo around in style – AVAILABLE HERE!
Also recent additions are the new ACID WASH SuperStars!
And don't miss the bold new blue and extremely limited Jensen Kimmitt SuperStar!

KEEP AN EYE HERE – LOTS OF NEW YOYOFACTORY SPECIAL EDITIONS COMING SOON!