LP:

sOMEThING teamed up with 2A World Champion Takuma Yamamoto and SJ Looping Champion Tomoyuki Kaneko to create a looping yo-yo that will take 2A play to the next level! This is the LP!
This new 2A yo-yo was created with looping perfection in mind. sOMEThING designed the LP with the classic looping yo-yo shape and starburst response that we all love, then added their own custom spacer system which eliminates the need for constant fine-tuning and adjustment. The POM spacer system was specially designed to regulate the gap of the yo-yo – It sits flush with the starburst response to improve looping speed and amplify spin times.
And sOMEThING doesn't just stop at giving you a great new looping yo-yo, they go the extra mile to give you a yo-yo that meets their high standards of quality and performance and lives up to the sOMEThING name. That's why each LP was hand assembled and tested by World Champion yo-yo player Hiroyuki Suzuki!
The LP is here to bring looping perfection to the masses, so whether you're looking for your first 2A throws or some new competition level loopers the sOMEThING LP is for you!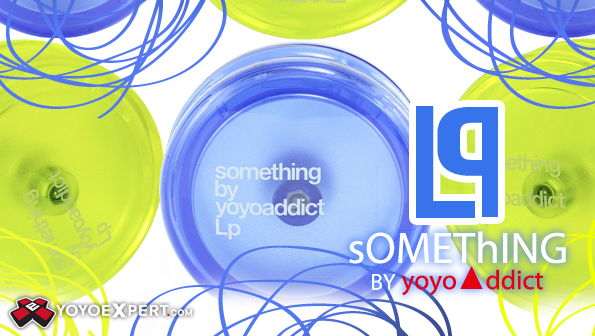 ---
JET SET EC:

The Jet Set EC is just like the original Jet Set but without the excessive weight rings. This gives the EC a floatier, lighter feel and a play style that is unmatched. It is precision machined out of delrin which makes it incredibly durable and smooth spinning.
If you have been looking for that offstring yo-yo that will make an impact and stand out then look no further. The Jet Set EC is the tool you need to take your offstring performance to the next level!