Let's face it. We all have those TOP 3 yo-yos that you want to have everywhere you go. They are your 'go-to' throws and you need to keep them close yet protected. Well those crazy guys at MonkeyFinger have something JUST for YOU!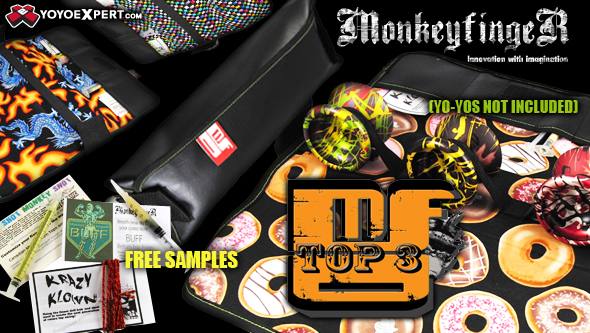 Introducing the MonkeyFinger TOP 3 'Super Portable' Yo-Yo Bag! This thing is made to grab your three yo-yos quick with ample room for strings and other small yo-yo items!
The bag opens up and rolls apart featuring three 'banded' areas to securely hold your yo-yo and carry in another bag protected or just to clip and go.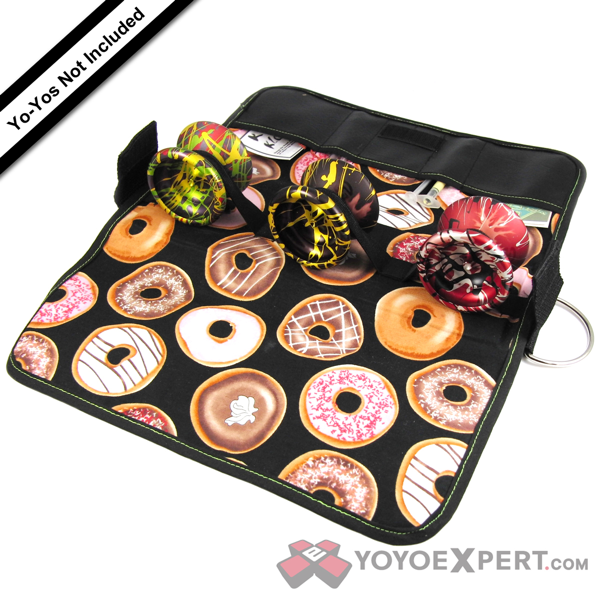 MonkeyFinger also included FREE samples of their very popular Monkey SNOT (Flowable Silicone) and , Yo-Yo Polishing BUFF, and Krazy Klown Yo-Yo String.
Available in three totally funky styles of cloth – the DONUTS, Rainbow Squares, or Fire Dragon. Bring your TOP 3 with you everywhere!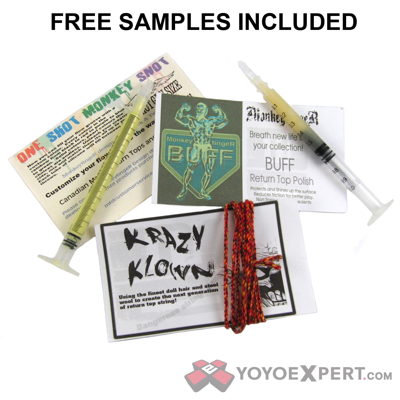 AND the first FIVE people to purchase a MonkeyFinger TOP3 BAG get a FREE MonkeyFinger T-Shirt! We will get in touch with you after placing your order if you are one of the lucky FIVE!
TOP3 MonkeyFinger AVAILABLE HERE!
#yoyodrop