MonkeyFinger Design is a relatively new name to the yo-yo scene, but they made a huge impact throughout the entire yo-yo community with the quality craftmanship and cutting edge designs of their amazing throws.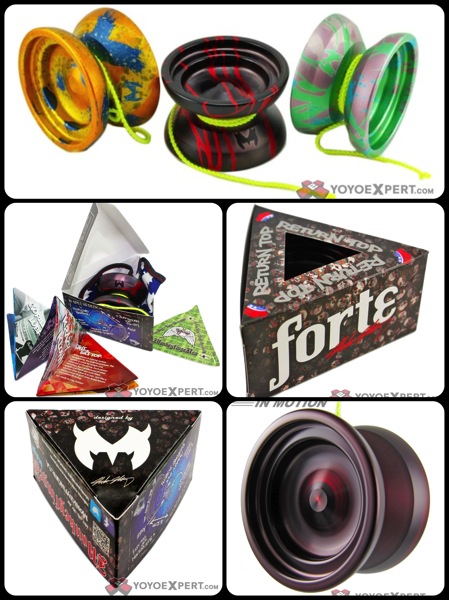 The Forte is MonkeyFingers Latest creation, and it is the signature throw of Idaho State Yo-Yo Champion Mike Montgomery. Now, if you don't know Mike Montgomery and you haven't seen him perform, let me just tell you that he has one of the smoothest, flow-iest, most intricate, freestyle routines around. And MonkeyFinger designed the Forte with exactly that in mind. With a narrower stance and weight pushed out to the rims, this yo-yo is very floaty but surprisingly fast when you need it to be.
Attention to detail with MonkeyFinger is always amazing and if you look closely there is a ghosted MFD monkey and a Mike Montgomery logo anodized in almost every one of these yo-yos. Amazing touch.

Ratrod, Choptop and Deuce Coupe make up the three color collection for the first release of the amazing FORTE. Official release happens Wednesday Night (31st) at 9:00 PM EST!