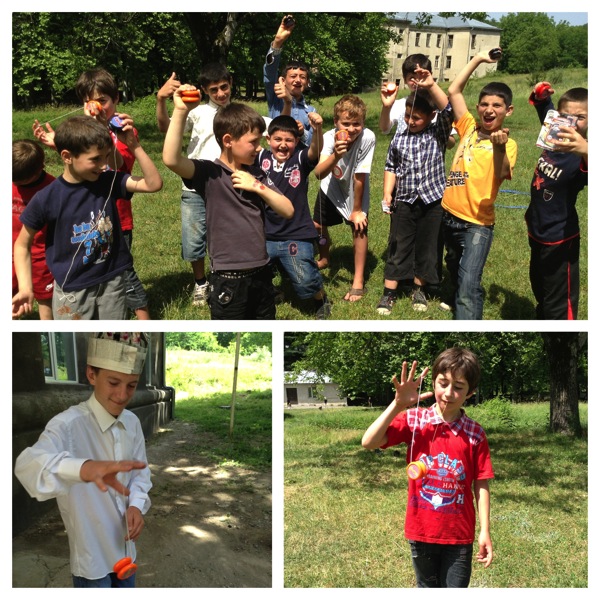 We recently worked with an amazing family: William, Grace, and Doug
They took a mission trip to the Republic of Georgia where they were planning to visit orphanages and decided what better to bring with them than yo-yos!
We just wanted to share the many amazing ways you can touch people's lives with this wonderful toy.
Thanks to the Weston family for sharing these great pictures!
#yoyonews