The yo-yo of the year is arriving! YoYoFactory presents an innovation that will change Double A (Two Hand Looping Style) forever!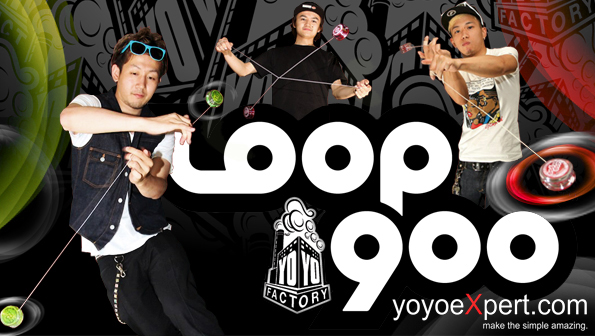 Quoting YoYoFactory:
Our goal is a familiar one: Make the undeniable best. At entry level we feel we have achieved it. In high end single A yo-yos our record speaks to this also. 2A, we had introduced the loop720 as an intermediate level product but it lacked the high end focus required to satisfy the greats.
YoYoFactory went back to the design room. They contacted 2A players everywhere to find out what makes the PERFECT looping yo-yo. Taking everything they learned they created an amazing yo-yo with an innovative new technology:
The result is a sleek patent pending adjustment mechanism that is barely visible on investigation and invisible during play. It allows the user to register their gap settings.
Signature series of 10 time World Champion Shinji Saito this is without a doubt the best looping yo-yo to hit the market. This first run is made in the USA and is extremely limited – a restock will be months away.
OFFICIAL RELEASE TOMORROW
JUNE 24TH 8:00 PM EST / 5:00 PM PST

Check back later tonight for a special YoYoExpert Looping "Challenge" in conjunction with the Loop 900 Release!