CHERRY WOOD KAIZENS:
Natural, Sweet Auburn Polished, & Ghost Silk!

Each part of the Kaizen Kendama has been meticulously thought out by the Kendama USA team, making enhancements with the future of Kendama play in mind. The result is an affordable, premium Kendama specially crafted for the serious enthusiast.
The Kaizen Kendama features a 3 piece construction with traditional Japanese style ken assembly. They even updated the Ken shape for precision balance, and the tama bevel has been widened for enhanced play. They intentionally set the starting spike length shorter out of the box which allows the sarado (cross piece on the ken) to settle over time, eventually bringing the spike into an ideal length after a few sessions without going past the "point of no return."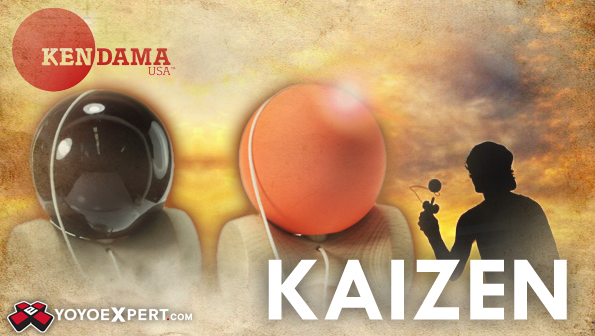 ---
TERRA KENDAMA PILLS:
Deal With It, Rasta, & Guy Wright Pro Model!

---
KENDAMA DRAWSTRING BAG:
These drawstring Kendama bags were originally made for the Kendama USA team and for their limited exotic Kendama line. They received so many requests and great feedback that they decided to make them available to everyone!
The Kendama USA Drawstring Bags are made of unbleached natural cloth, and are prime for storing and carrying your Kendamas. It will keep your Kendama clean and protected from the elements.
Each bag comes with both the Kaizen logo & Kendama USA logo on opposite sides. It will easily fit any standard size Kendama with enough extra space for your yo-yo, wallet, or whatever other necessities you need to bring to your next session!