VANGUARD:
Dragon Slayer: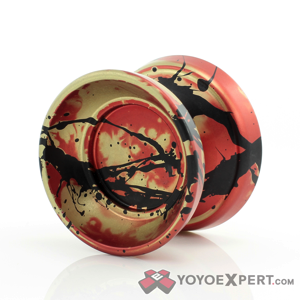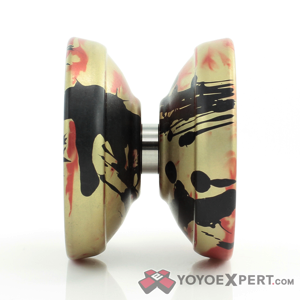 Starting at $49, the Vanguard is playing testament to the values we strive to achieve. We don't cut corners here at the shop; we cut metal. The journey to constantly discover new manufacturing techniques and ways to improve our production is what drives us each morning. When you support us by purchasing a One Drop yo-yo, everyone's a winner: you get a great yo-yo at a great price, we are able to continue doing what we love and our wonderful retailers are able to offer a distinct alternative to their usual fare. When you come visit our factory, or contact us on Facebook, email or other social media, you will be talking to the guys who are actually making your yo-yos.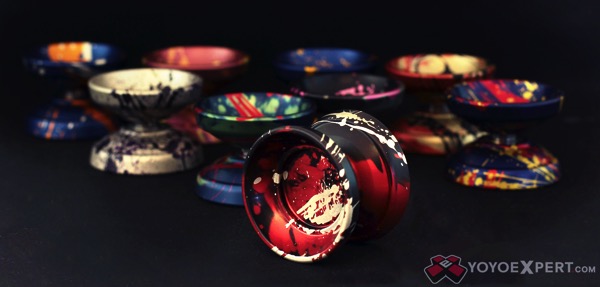 The yearn to explore never ceases when you throw the Vanguard and you're greeted with a surge of power which fuels your imagination late past curfew. It seems to assist you as you make your way to the forefront of trick discovery. There's a sense of familiarity as the yo-yo rests between the crevices of your fingers. Accent marks alongside the catch-zone highlight the transition between the gap and the rim. Let your creativity run loose as you try your hand at finger spinning with our new open hub area.
---
YoYoExpert Edition, Horse Head, Ayame, & No Rug: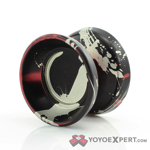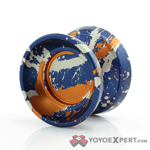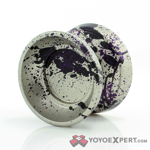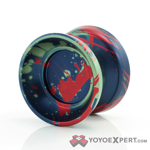 Autumnal Night, Downbeat, Hairband, & Blue W/ Gold Splash: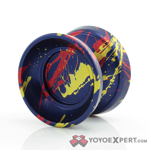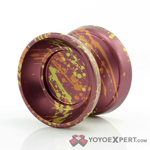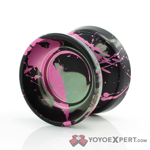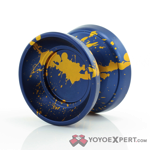 Half / Half: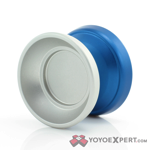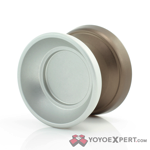 Whether you're starting out and looking to snag your first aluminum yo-yo, or if you've been around the block a few times, the Vanguard is there for you.
---
REBIRTH:
Ryosuke Kawamura has always been a huge fan of the classic One Drop yo-yos like the Project and Project 2, so when they asked him what he wanted his signature yo-yo to look like it was a no brainer! Ryosuke wanted a modern Project, and that's exactly what he got in his new signature yo-yo! The Rebirth!
Ayme:

Dino Warrior & Vilmos Edition:

Half / Half:

One Drop did an excellent job fusing the classic elements with the modern and bringing this yo-yo up to todays standards of performance! The projection profile and flat rims give you the classic Project look, while the larger size, friction reducing bump, and side effect axle system give you all the performance you're looking for!